Sport review 13 may 2015
13.05.2015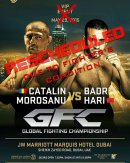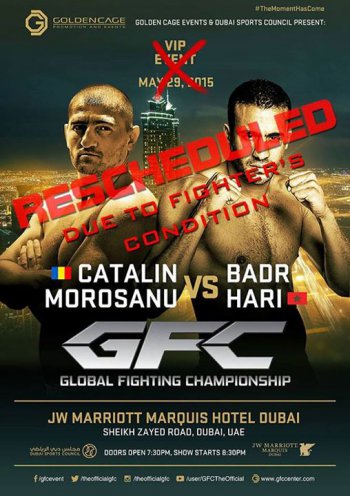 Catalin Morosanu vs. Badr Hari Postponed Due to \'Conditions\'
For
Badr Hari and Morosanu fans the upcoming bout between the two sluggers
was a highlight for the year. It was Badr Hari\'s return to the ring
after some time off and it was against the best competition that he\'s
faced since Zabit Samedov in 2013. But, much like the proposed fight
with Patrice Quateron from a previous GFC event, it looks like the fans
will have yet another Badr Hari fight fall through for the time being.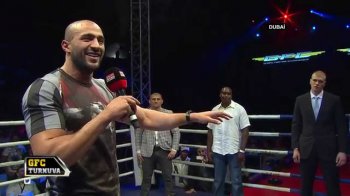 The
official statement is vague, citing "conditions" of the fights as the
reason. Morosanu isn\'t one to pull out of a fight and if Badr Hari\'s
social media is any indication he seems ready to go, so one has to
assume that there is something strange going on here. Much like when
Patrice Quateron was pulled from the Hari fight for not "creating a
family friendly atmosphere" before, we are hearing rumors of Badr Hari
being unhappy with something heading into this fight.
For now
the entire event is postponed, so it looks like GFC will try to keep the
fight between the two together, but if Hari is truly unhappy with the
arrangement it may simply not happen. GFC has also promised a more
entertaining event than the last one, for what that is worth.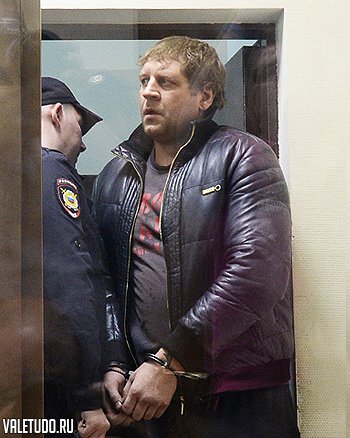 Prosecutor demands 5 years in jail for MMA fighter Emelianenko
MOSCOW,
May 12 (RAPSI, Diana Gutsul) – Prosecutor demanded five years in prison
for MMA fighter Alexander Emelianenko who stands accused of sexual
assault, Emelianenko\'s lawyer, Alexander Karabanov, told RAPSI on
Tuesday.
According to investigators, Emelianenko assaulted and
raped 27-year-old Polina Stepanova, his housekeeper, on the night of
March 2, 2014, and then seized her passport. The trial is being held
behind closed doors.
"Emelianenko has admitted today that he had
sex [with my client], but claims that it was consensual. In my opinion,
he is lying in an attempt to avoid punishment. I believe there is
sufficient evidence of his guilt. The prosecutor has rejected our
argument that [Emelianenko] also induced the victim to use drugs, but
has upheld other charges and has asked the court to sentence him to five
years in prison and a 60,000 ruble (about $1,200) fine," said
Karabanov.
He also said that Emelianenko's attorneys showed off the fighter's prizes in the court on Tuesday.
Emelianenko has pleaded not guilty and claims that sex with the girl was consensual.
Alexander
Emelianenko is a Russian mixed martial arts fighter who has represented
the country at many international championships. He ranked as the No.73
heavyweight in the world in 2013. His younger brother Fedor Emelianenko
is believed to be the greatest mixed martial arts fighter in history.
Unlike
his brother, Alexander is often implicated in scandals, usually as a
result of alleged heavy drinking. Earlier, he was charged with
assaulting a retired person at a Moscow café. The criminal case against
Emelianenko was dropped after a settlement had been reached.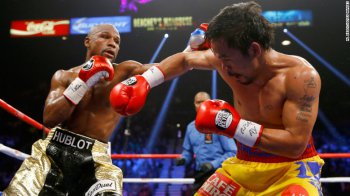 Mayweather-Pacquiao rakes in a record $500 million.
A record 4.4 million households paid to watch the Floyd Mayweather-Manny Pacquiao fight on May 2.
They each paid about $100 for the HD broadcast and $80 for the standard definition, for a total of about $400 million.
All told, the fight is estimated to have brought in revenue of about $500 million, according to the two camps and the networks.
Mayweather won the fight in a unanimous decision.
The
surge in demand caused problems for some cable customers who couldn\'t
watch the fight. The start of the fight was actually delayed at Time
Warner Cable\'s (TWC) request, as the cable operator struggled to get the
broadcast to customers.
The previous pay-per-view record was set
by the Oscar De La Hoya vs. Mayweather match in 2007, which 2.5 million
households paid to watch.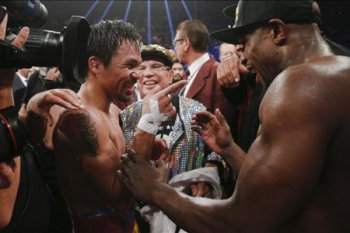 The Mayweather-Pacquiao also sold $72
million worth of tickets to the 16,000 fans who attended the fight at
the MGM Grand Casino in Las Vegas, according to the Nevada State
Athletic Commission. The average ticket price was $4,450.
Related: Mayweather-Pacquiao made Periscope the new Napster
Additionally,
5,000 bars and restaurants nationwide each paid up to $15,500 in
licensing fees to show the fight, and another 46,000 individuals paid to
watch the fight on closed circuit TV at the various MGM properties in
Las Vegas. Broadcasters from all of the world also paid for the right to
broadcast the fight.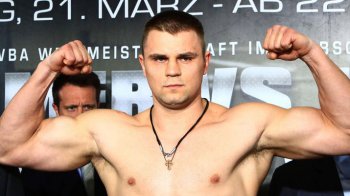 Heavyweight boxer Denis Boytsov in coma after found in Berlin subway
Russian
heavyweight boxer Denis Boytsov has been placed in an artificial coma
after being found with serious head injuries in a Berlin subway tunnel.
Boytsov,
who has a 36-1 record, was found lying in the tunnel between two subway
stations in the upmarket Charlottenburg district of western Berlin on
May 3.
The 29-year-old fighter was placed in a medically induced
coma because of swelling on the brain, a statement on Boytsov\'s website
said on Tuesday (Wednesday NZT).
It was not until late Monday
that Boytsov was publicly identified as the man injured in the incident.
Although born in Russia, he has been based in Germany for more than a
decade.
Berlin police said that the case was still under
investigation but that, based on witness interviews and video footage,
the incident appears to have been an accident.
Police, who did
not refer to Boytsov by name due to German privacy laws, said the man
remains hospitalised but they had no details on his condition.
The statement on Boytsov\'s website suggested he had been the victim of an attack linked to his boxing career.
"It
is possible that this attack was linked to the boxer\'s sporting
activity," the statement said. "Around two years ago, Boytsov was
receiving threats constantly."
There was no word on who had issued the alleged threats or why.
Boytsov last fought in March, when he beat Brazilian fighter Irineu Beato Costa Jr.
In
2013, he was the WBO\'s mandatory challenger to world champion Wladimir
Klitschko, but lost that status after a defeat to Australia\'s Alex
Leapai. Before turning professional, Boytsov was a world junior champion
as an amateur.