Sport review 5-10 sept 2014
10.09.2014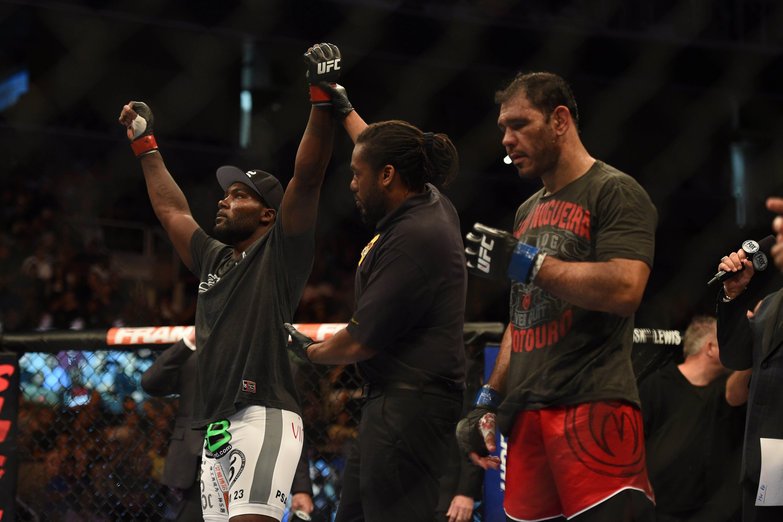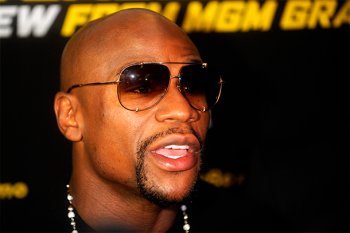 Floyd Mayweather Jr. talks future
LAS VEGAS — Pound-for-pound king Floyd Mayweather Jr. sees the light at the end of the boxing tunnel — retirement a year from now.
Mayweather said on Tuesday that he plans to retire at the conclusion of his six-fight Showtime/CBS contract, which likely will be next September.
He is halfway through the deal worth more than $200 million. He will have the fourth bout of the contract on Saturday (Showtime PPV, 8 ET) at the MGM Grand when he defends his welterweight world championship against former titleholder Marcos Maidana (35-4, 31 KOs) in a rematch of Mayweather\'s action-packed majority decision victory on May 3.
Harry How/Getty ImagesFloyd Mayweather Jr. said Tuesday that he is planning on retiring at the completion of his current Showtime/CBS contract.
"I only got two more fights left (after Saturday) and after the next two fights I just want to build the Mayweather Promotions brand," Mayweather said of his promotional company during a roundtable with a handful of reporters on Tuesday at the MGM Grand after making his grand arrival for fight week.
Mayweather typically fights in May and September and said that is what he plans to do in 2015 as he closes out his deal and, apparently, his career.
"Absolutely," Mayweather said of his plans to adhere to that schedule next year. "My next fight is in May and my last fight is in September, so a year from now will be my last fight.
"As of right now, my focus is on Maidana. I can\'t focus on the other two fights after that. I have to focus on Maidana. After that we can\'t say who\'s the next two are going to be but I\'m pretty sure the next two will be exciting fights."
The 37-year-old Mayweather (46-0, 26 KOs) said he plans to remain involved in boxing as a promoter.
"I\'ll still work with my stable of fighters, still build the Mayweather Promotions brand," he said. "We have young fighters that we work with."
Leonard Ellerbe, Mayweather\'s close friend and the chief executive of Mayweather Promotions, was sitting next to Mayweather as he spoke about retirement.
"I\'m happy. He deserves it. He\'s put in the work his whole career. Grinding, done everything the fans have asked of him," Ellerbe said. "He\'s had a remarkable career. It\'s time to hang \'em up. Made all the money you can make. What else is there to do in the sport? There\'s nothing else to prove."
The one opponent Mayweather has not faced is fellow welterweight titleholder Manny Pacquiao. That\'s the match the sports world has been calling out to see for years, but it has not happened for various reasons.
However, Top Rank promoter Bob Arum, who represents Pacquiao, said late last month during the media tour promoting Pacquiao\'s Nov. 22 HBO PPV fight against junior welterweight titlist Chris Algieri in Macau, China, that there have been talks between Showtime, for whom Mayweather fights exclusively, and HBO, which has Pacquiao under contract, about making a deal.
There is precedent for that because the networks made a historic deal to jointly put on the 2002 fight between then-heavyweight champion Lennox Lewis, who was signed to HBO, and Mike Tyson, who was under contract to Showtime.
The issues in making Mayweather-Pacquiao happen have not been television-related, as both are relatively new to their exclusive deals. Other issues have held back an agreement for the fight, such as how to split the money and Mayweather\'s insistence that Arum not be involved, among other things.
If the fighters and their teams could work out their differences, the television networks would likely figure something out.
Mayweather, however, said there is no truth to what Arum has been saying about any kind of deal.
"Not true," Mayweather said. "I can\'t say what the future holds, but Arum and Pacquiao is trying to sell tickets for the (fight with the) guy named (Chris) Algieri. Trying to sell tickets for that fight. I don\'t know where they fighting, I don\'t know anything about what Top Rank is doing."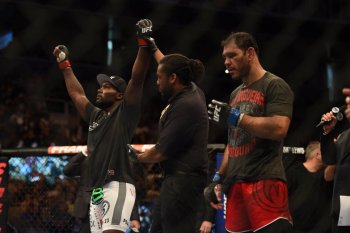 UFC: Rumble details incidents of Overeem bullying Blackzilian training partners
Alistair Overeem has been making relatively big waves in our fair sport over the last couple years, and not in the most favorable fashion, leaving many to wonder if he is the UFC\'s biggest bust. He\'s been beaten by TKO/KO three times, been busted for PEDs, swapped camps a few times (under questionable circumstances), and has most recently been accused of bullying during training sessions.
Recently, one of Alistair\'s former training partners, UFC Light-heavyweight contender, Anthony Johnson, had some choice words about "Overshit" as he called him, and stated that he had witnessed the bullying firsthand. In a recent interview with Bloody Elbow, "Rumble" gave some insight of what it was like having Overeem as a teammate, and detailed an incident that left the two at permanent odds with one another. Here\'s what he had to say:
When Alistair was here, he would have his own camp, basically. To me, the bottom line is this, he wasn\'t a part of the Blackzilians. We do this stuff as a team, as a family. We push each other, and we don\'t bring 10 extra guys in that weren\'t helping any of us elevate our skill level.
He came in a couple of times and trained with us, but not enough to really make a mark in my memory. I\'d say maybe 5 times in total. I don\'t know, I\'m just throwing up a number, but it wasn\'t that many times. I sparred with him a couple of times, but overall, it wasn\'t a team thing. It was the Blackzilians and then there was Alistair and his crew. He would always come up in conversation when people talked about our team, but to me, he wasn\'t doing shit.
He never hurt me personally, but I did hurt myself training with him. I hurt my hand. I had just come back to training after I fought Arlovski. I had broken my hand during that fight and it was my first week back off that injury. Alistair came in on Meat Night, and I had already heard about him so I told my coaches, 'I don\'t want to train with him.\' I had seen how he treated people and I didn\'t like him.
He would belittle people, and wasn\'t respectful at all. A lot of other people noticed it, too. It was like we were all in his world. Anyway, we sparred, and it was right when he had come back from Thailand in preparation for the Travis Browne fight. It was the last round of our sparring practice, and he had been after me to spar with him, so I was like, 'Fuck it, let\'s go.\' That\'s what I said in my head.
First punch, I was trying to kill him [laughs], because I had heard that if you don\'t set the tone with him, he won\'t respect you. Right off the bat, I hit him with some good combos. That\'s how I hurt my hand. He got off some shots, but never hit me flush with anything. If he did, I would say that he did, but he didn\'t. I\'m not trying to brag, but he just didn\'t. He\'s hit me with some good leg kicks before, but he\'s never hit me with anything from his hands that mattered.
Alistair moved where he was on Henri\'s left side, but behind him, and he threw a punch. That punch was straight at the back of Henri\'s head. That was the moment I knew that I fucking hated this guy.
There was another reason I didn\'t want to work with him that day. My trainer, Henri Hooft was training with us. Now Henri has a bad stomach; he\'s had a lot of stomach issues, had surgery and whatnot. He had been working with Alistair, and everyone in that gym knows Henri has a bad stomach, so we know not to go hard, especially in his midsection.
Right off the bat, Alistair got him in a clinch and threw a hard knee, BAM! right in his stomach. I\'m like, 'Okay, strike 20.\' Then, I seen him in there, and Henri got out of position. Alistair moved where he was on Henri\'s left side, but behind him, and he threw a punch. That punch was straight at the back of Henri\'s head. That was the moment I knew that I fucking hated this guy. I don\'t have respect for anybody like that.
My partner, Guto Inocente was sparring with him. Guto is really smooth and technical. You wouldn\'t know it by his last fight [laughs], but he is. I wasn\'t there, but the guys in the gym said that Guto was piecing Alistair up. They said Alistair got frustrated and grabbed him by the knee and took him down hard. When he did that, he blew out Guto\'s knee. He had to have surgery and everything after that. This was during stand-up practice. Why would you take him down when it\'s just a striking session?
Stuff like that is hard to respect. He might have changed by going to Greg Jackson\'s. His losses may have humbled him, because that\'s what happened to me. You lose a couple times, you get humble, quick. Maybe he\'s changed, but as soon as I heard that he hurt Jon Jones and where he kneed Andrei Arlovski, I was like, 'Damn that shit sounds familiar.\'
With the bad vibes and words exchanged between the two, it only seems natural to broach a fight at either a catchweight or at heavy, and according to Anthony, this is a proposition he\'d gladly be open to, should it ever arise.
Yeah, I would definitely take that fight because for me, it wouldn\'t be about business. This would be personal for me because of the things that I\'ve seen. I have nothing against him as a fighter. He trains hard, and I\'m not stupid enough to think that he sucks. He\'s still dangerous. It\'s just that as a training partner, I\'ve seen the things he\'s done, and I have zero respect for that.