UFC Fighter Joe Riggs Pulled Out of Match After Accidentally Shooting Himself
01.08.2014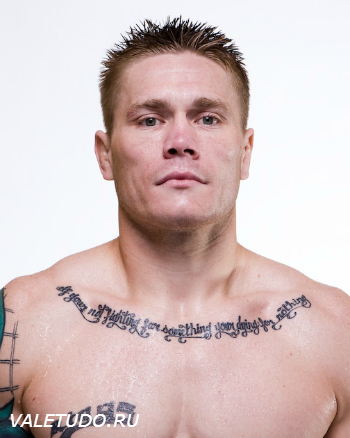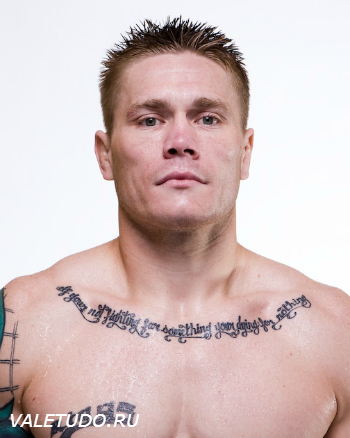 UFC Fighter Joe Riggs Pulled Out of Match After Accidentally Shooting Himself
Shortly after signing with the Ultimate Championship (UFC), welterweight Joe Riggs was taken to the hospital after accidently shooting himself on Monday.
The 31-year-old fighter was reported to have shot himself in the hand and thigh while cleaning his pistol, according to ESPN. The UFC said the injuries he suffered were not life-threatening.
The company added that Riggs will be replaced by Sean Spencer for his fight against Paulo Thiago, which is scheduled for Sept. 13th in Brasilia, Brazil, Breitbart News reported.
"We were made aware that newly-signed UFC competitor Joe Riggs was involved in an unfortunate accident last night," the UFC said Tuesday in a statement. "While cleaning his permitted firearm (a pistol), the gun discharged, injuring his hand and upper thigh. Riggs was transported to a nearby hospital in Arizona where he is being treated by physicians. We wish Joe a speedy recovery."
Riggs\' victories include those over notable fighters like Chris Lytle, Phil Baroni, Nick Diaz, and Herb Dean, who is currently a referee for the UFC.
He currently holds a record of 40 wins and 14 losses; Spencer, who fights out of Dallas, holds a record of 11 wins and 3 losses, with 2 wins and 2 losses in the UFC, ESPN reported.
Riggs, who fights out of Phoenix, has fought in Strikeforce, Bellator MMA, and other organizations outside the UFC, and has not fought in the UFC since 2006. He is currently on a six-fight win streak, the most recent victory being winning the Bellator MMA reality series "Fight Master" last November.