Pulev demands that Klitschko take doping test
27.06.2014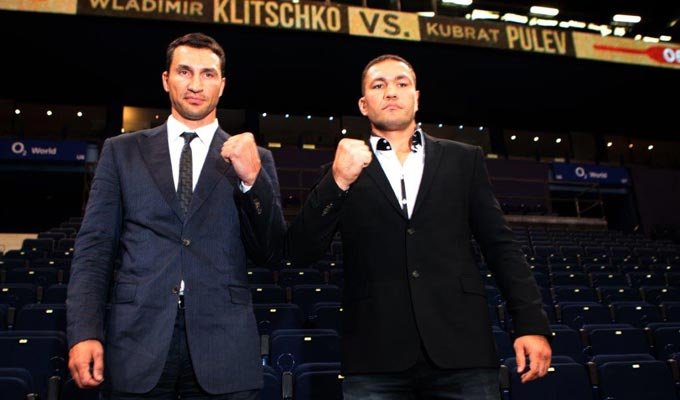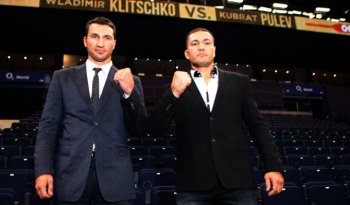 By Karl Freitag
Photos: Public Address
WBA/IBF/WBO/IBO heavyweight champion Wladimir Klitschko and IBF mandatory challenger Kubrat Pulev met for the first time on Wednesday at a press conference in Hamburg, Germany to kick off their September 6 clash. Pulev was on the attack, demanding that Klitschko do pre-fight drug testing. The Klitschko camp maintains Wlad will only undergo doping tests in accordance with the requirements of the German Boxing Federation, which are post-fight only.
Wladimir Klitschko: "For a heavyweight boxer Kubrat Pulev got the right size, weight, and also technique. In addition, he is very motivated. Pulev has already defeated boxers who were taller than me. He is the best heavyweight boxer after the champion."
Kubrat Pulev: "I am tested for the use of illicit substances at least six times a year. It's unfair if Klitschko won't pass the same tests that I do…if you don't take the test, you're not a correct person."
Wladimir Klitschko: "If you don't want to fight, you can stay at home."
Note: The current TV contract Pulev's promoter Sauerland Event has with German network ARD requires that all Sauerland fighters undergo random drug testing. Klitschko's TV deal with RTL has no such requirement. RTL will televise the bout by virtue of Klitschko's company K2 Promotions winning an IBF purse bid.