Floyd Mayweather tops highest-paid athletes list
14.06.2014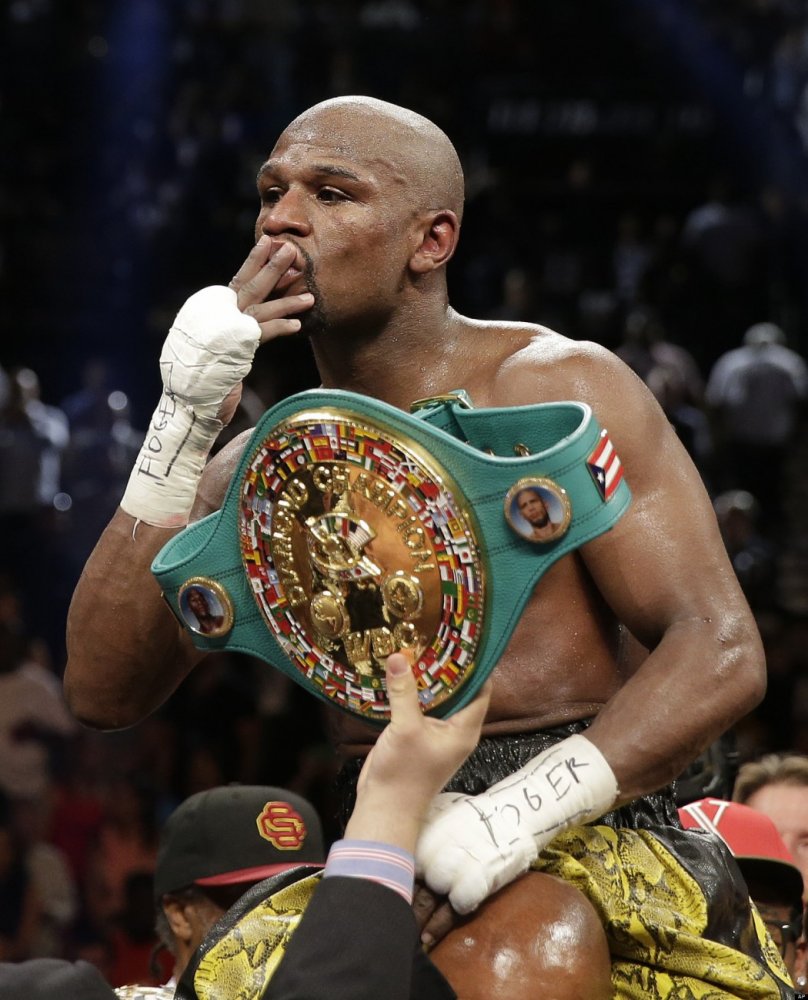 Floyd Mayweather didn't earn the nickname "Money" by fluke, and in 2014 his ability to make multi-millions in the boxing ring paid off handsomely. So much so that Mayweather was named the highest-paid athlete in the world according to Forbes magazine for the second time in three years.In the process, Mayweather became the first athlete not named Michael Jordan or Tiger Woods to top $100 million in annual earnings. Mayweather made a cool $105 million off of 72 minutes of boxing in the past season, outpacing any other athlete in the world in pure profit from his profession.
His $105 million total came just off his in-ring appearances over the past 12 months, while receiving exactly zero in endorsement money according to Forbes.
No. 2 on the list was FIFA Ballon d'Or (player of the year) winner Cristiano Ronaldo, with a cool $80 million in earnings. Rounding out the top five were LeBron James ($72.3 million), Lionel Messi ($64.7 million) and Kobe Bryant ($61.5 million).
Of those top five players, only Kobe Bryant and LeBron James earned more money from endorsements than salary. Kobe pulled in a cool $31 million in endorsement money, while collecting a salary of $30.5 million, while James was worth $53 million in endorsements and just $19 million in salary from the Miami Heat.
Overall, 15 soccer players were named to the list of the top 100 athletes, while just three women were named to the list once again this year. Matt Ryan, the Atlanta Falcons quarterback, was the highest-earning of the 29 newcomers to the list. He came in at No. 10 on the list, with $41.8 million to his name in the past 12 months.
While boxing may be on the down-swing within the American sporting culture, Mayweather's ability to pull in over $25 million a fight just shows that America still loves its personalities. The question is, will we ever see the mega-payday of Mayweather vs. Manny Pacquiao?