UFC Fight Night 42 Results: Henderson vs. Khabilov
09.06.2014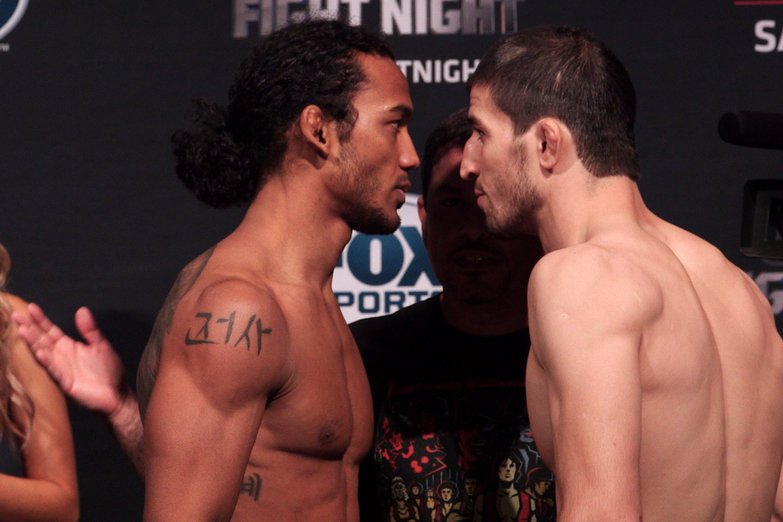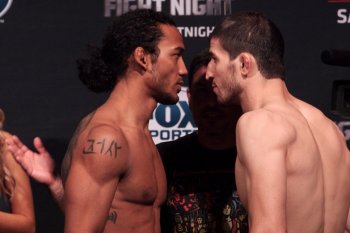 MMA has UFC Fight Night 42 results for the Henderson vs. Khabilov fight card June 7, live blogs of the main card plus live UFC Fight Night 42 twitter updates.
In the main event, former UFC lightweight champion Benson Henderson squares off against Rustam Khabilov. Diego Sanchez faces Diego Sanchez in the co-main event.
Check out the UFC Fight Night 42 results below.
Main card
Benson Henderson def. Rustam Khabilov via submission (rear-naked choke) (live blog)
Diego Sanchez def. Ross Pearson via split decision (live blog)
John Dodson def. John Moraga via second-round TKO (doctor\'s advice) (live blog)
Rafael dos Anjos def. Jason High via second-round TKO (live blog)
Piotr Hallmann def. Yves Edwards via third-round sub (rear-naked choke) (live blog)
Bryan Caraway def. Erik Perez via second-round sub (rear-naked choke) (live blog)
Undercard
Sergio Pettis def. Yaotzin Meza via unanimous decision (29-28 x3)
Lance Benoist def. Bobby Voelker via unanimous decision (29-28 x2, 30-27)
Scott Jorgensen def. Danny Martinez via unanimous decision (29-28 x 2, 30-27)
Jon Tuck def. Jake Lindsey via third-round TKO (verbal) (2:47)
Patrick Cummins def. Roger Narvaez via second-round TKO (2:28)