Superkombat World Grand Prix – Resita: Official Results
13.04.2014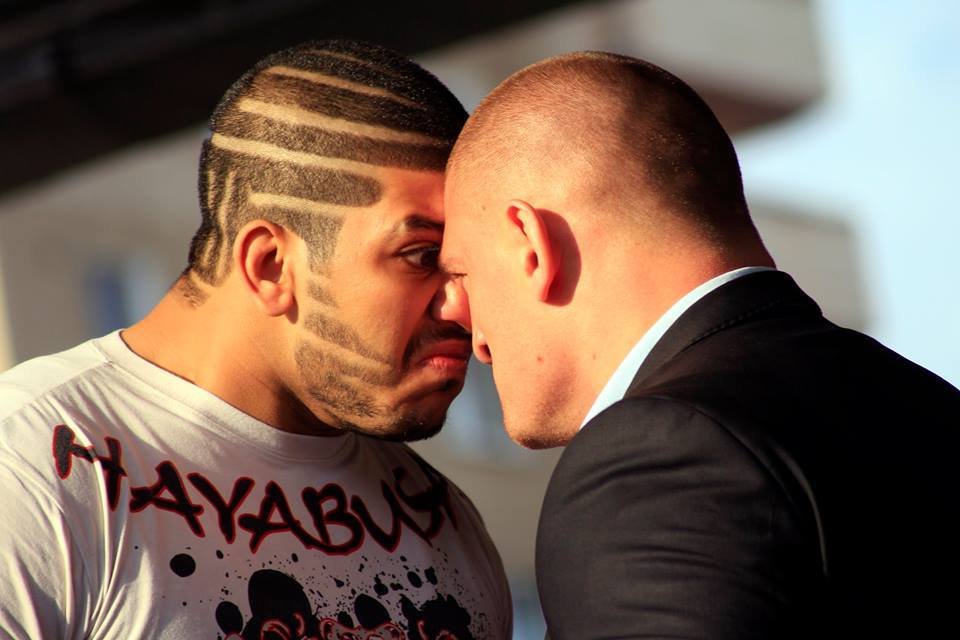 Dawid Kasperski of Poland big win at his debut in Superkombat Championship. Considered a rising star in this native country, Kasperski impressed in the light heavyweight tournament and took his ticket in the final after he beat Ciprian Schiopu in the semifinal by unanimous decision and Errol Koning of Suriname in the final fight of the night.
In the main-event of the night, Raul Catinas shocked again with his formidable left hook, destroying Brice Guidon. The end stopped in the second round after the student of Jerome Le Banner was counted for the fourth time during the fight. Also, in the co-main-event, one of the most spectacular brawlers in the world, Catalin Morosanu scored another win against Hulk of Egypt, Mohamed Karim.
Next Superkombat World Grand Prix of this year is scheduled for May 24.
More details to follow soon.
Superkombat World Grand Prix – Resita: Official Results
1. Superkombat Rules: Fight – Cruiserweight Bout (-90 kg)
Dan Mocanu (Romania) won by KO in the third round against Florin Ilie (Romania)
2. MMA Rules: Super Fight – Super Middleweight Bout (-75 kg)
Aurel Pirtea (Romania) won by TKO in the second round against Christos Tsoulfas (Greece)
3. MMA Rules: Super Fight – Super Cruiserweight Bout (-95 kg)
Zsolt Balla won by KO in the second round against Christos Pappas (Greece)
Main Card:
1. Reserve Fight – Light Heavyweight Bout (-85 kg)
Ibrahim El Bouni (Morocco) won by Unanimous Decision against Uros Bogojevic (Serbia)
2. Semifinal 1 – Light Heavyweight Bout (-85 kg)
Dawid Kasperski (Poland) won by Unanimous Decision against Ciprian Schiopu (Romania)
3. Semifinal 2 – Light Heavyweight Bout (-85 kg)
Errol Koning (Suriname) won by KO in the first round against Noureddine Echiguer (Morocco)
4. Super Fight – Heavyweight Bout (+96 kg)
Sebastian Ciobanu (Romania) won by Unanimous Decision against Enver Slijvar (Bosnia & Herzegovina)
5. Super Fight – Heavyweight Bout (+96 kg)
Catalin Morosanu (Romania) won by Unanimous Decision against Mohamed Karim (Egypt)
6. Super Fight – Heavyweight Bout (+96 kg)
Raul Catinas (Romania) won by KO in the second round against Brice Guidon (France)
7. Final – Light Heavyweight Bout (-85 kg)
Dawid Kasperski (Poland) won by Split Decision against Errol Koning (Suriname)