Report: UFC veteran Thiago Silva apprehended by Florida police.
07.02.2014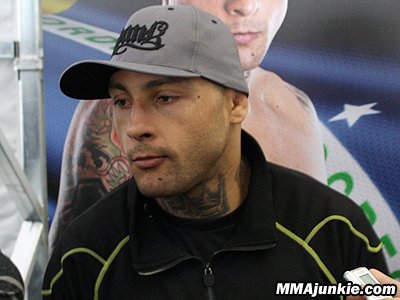 According to multiple reports, Thiago Silva has been apprehended by Florida police following an altercation at a Ft. Lauderdale jiu-jitsu school and a subsequent standoff at the UFC light heavyweight's residence.
MMAjunkie learned of the incident from a source close to the fighter. However, the source spoke on the condition of anonymity because he was not authorized to divulge the details of the ongoing situation.
Silva was reportedly involved in a dispute at Pablo Popovitch Mixed Martial Arts Academy earlier in the evening, which Florida's Local10.com identified only by address. Silva reportedly threatened people inside the school, and the Brazilian slugger was apparently armed at the time of the incident.
Silva then reportedly left the scene and retreated to his residence at Coral Heights Court in Ft. Lauderdale, Fla., where he barricaded himself inside before ultimately surrendering to Broward County Sheriff's Office's authorities, which included a S.W.A.T. team that was called to the scene. There were no injuries reported at either Popovitch's academy or Silva's residence.
A records search of the address the suspect barricaded himself at comes up as the business address of Silva and his wife, Thaysa, who trains under Popovitch.