Coach: Junior dos Santos targeting May or June return to the UFC
18.01.2014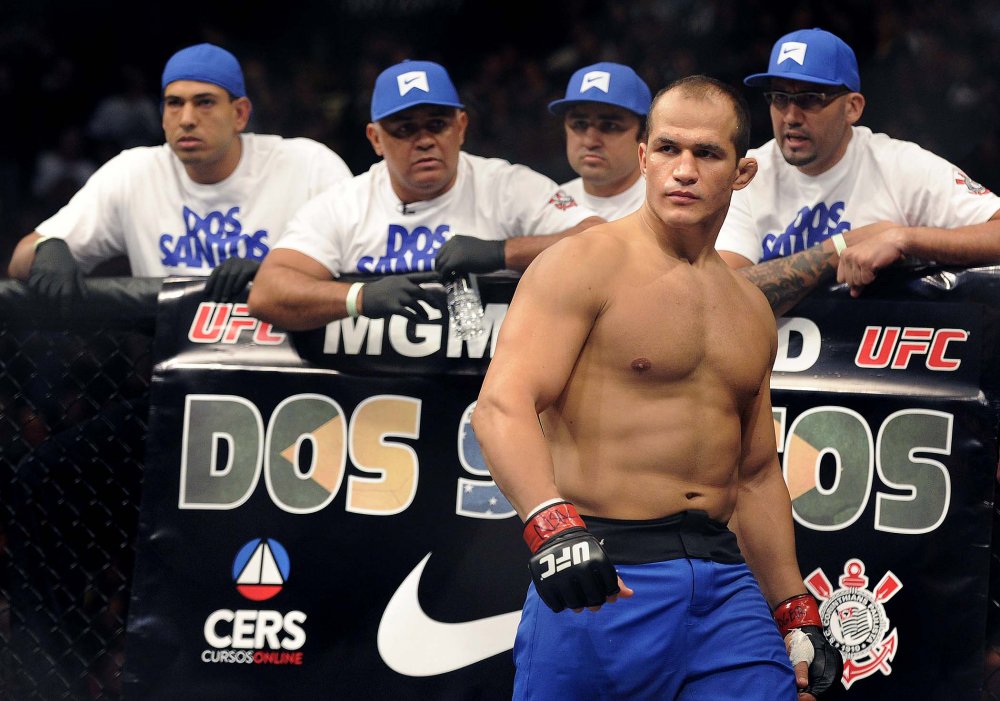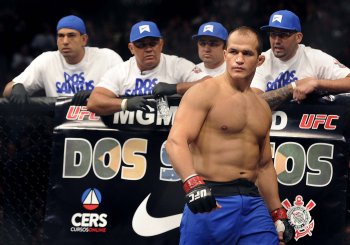 Junior dos Santos is finally back training.
Three months after a fifth-round TKO loss to Cain Velasquez, former UFC heavyweight champion Junior dos Santos is slowly returning to the gym in Salvador, Brazil, and targets May or June as dates to get back inside the Octagon.
"He took some time off and is now back to training," dos Santos' head coach Luiz Dorea told MMA. "We're thinking about a fight around May or June, but there's nothing set yet."
"Cigano" has no opponent for his next fight, and Dorea suggested a heavyweight bout with former Strikeforce champion Alistair Overeem should he get past Frank Mir at UFC 169.
The match-up, planned twice by the promotion in the past, was cancelled after Overeem failed a pre-fight drug test at UFC 146 in 2012, and injured a year later, prior to UFC 160.
"The UFC has great athletes, the best, but a fight that we wanted to see is against Overeem," he said. "It was expected to happen before and didn't. But they have great fighters in the UFC, so anything can happen. He will fight anyone they want."
Dorea said dos Santos "is hungry" to fight again, and they are considering some changes in his training.
"We have plans to spend some time in the U.S., seek new training," he said. "We need to continue to evolve. When an athlete thinks he knows everything, it's the beginning of the end. We need to learn new techniques, so we plan to go to the U.S. to train wrestling and also train in other gyms in Brazil."
Despite a 10-2 record under the UFC banner, it's unlikely that dos Santos will have another shot at the title after two recent losses to heavyweight champion Cain Velasquez. However, that's not something they have in mind right now.
"We shouldn't think about the title now, we need to work hard and win fights," Dorea said. "To get there, we need to beat other fighters first. It may take a year, maybe more or maybe less, but the title is the consequence of our wins."