MMA Sun 2014 Prospect Spotlight: The Welterweights – #9 – Vlad Popovskiy
16.01.2014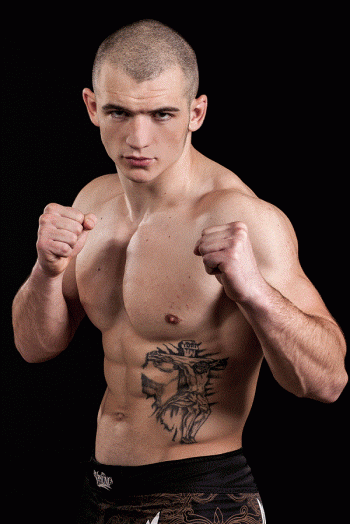 At number 9 on our welterweight Prospect Spotlight is exciting Moldovan fighter Vald Popovskiy. The 22-year old Popovskiy has a 7-0 career mark Popovskii(we found a fight that Sherdog didn't record). He has won the World Cup and is a world champion in combat sambo. Vlad is probably a guy that is not on many people's radar, but he is certainly one that the UFC should take notice of. He currently trains out of CSA Moldova with Heavyweight prospect Ion Cutebala.
Vlad has an improving striking game. He has good in and out movement on his feet, he appears quick for a welterweight. He also has good power in his hands. I am really impressed with Popovskiy's ground game. Five of his six wins have come by way of submission, so he has several finishing tools. Sometimes he does get a little bit wild and has come close to walking into submissions, so he will need to be a little more cautious. He will need to improve his takedown defense as well, but he seems pretty comfortable on his back. He has a nice armbar from his guard. In fact, it is one of the quickest armbars I have seen. He also has been able to land really nice sweeps from the bottom at times. His wrestling and takedowns have noticeably improved over the course of his career.
I do not know what will happen when Vlad faces higher level opponents, but his combination of sambo skill, aggressive striking, a killer instinct, a deadly guard game and his youth make him a serious guy to watch out for. I do not think that it is beyond reason that a guy like Popovskiy could get into the UFC. I believe in order to do so, he may need to look to somewhere like Cage Warriors.
Surse: http://mmasun.wordpress.com