UFC Fight Night 29 results: Maia vs. Shields
11.10.2013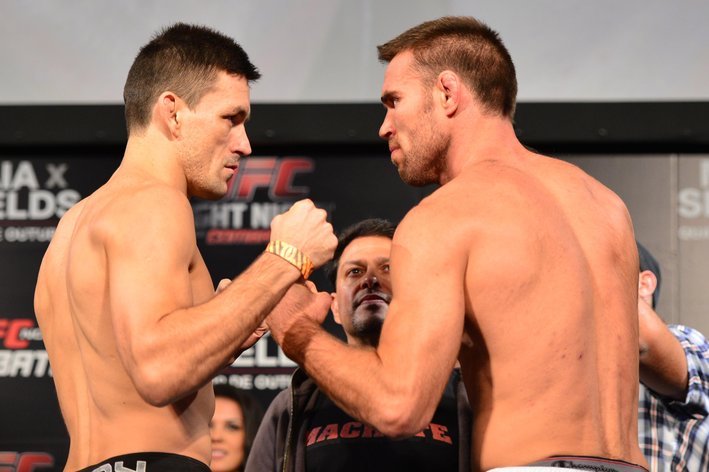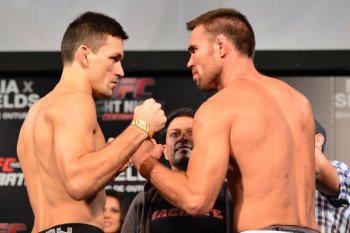 MMA has UFC Fight Night 29 results for the Maia vs. Shields fight card Oct. 9, plus live blogs of all the fights and live UFC Fight Night 29 twitter updates.
In the main event, Demian Maia will face former Strikeforce welterweight champion Jake Shields. Erick Silva will square off against Dong Hyun Kim in the co-main event.
Check out the UFC Fight Night 29 results below.
Main card
Jake Shields def. Demian Maia via split decision (live blog)
Dong Hyun Kim def. Erick Silva via second-round KO (live blog)
Thiago Silva def. Matt Hamill via unanimous decision (live blog)
Fabio Maldonado def. Joey Beltran via split decision (live blog)
Rousimar Palhares def. Mike Pierce via submission (heel hook) (live blog)
Raphael Assuncao def. T.J. Dillashaw via split decision (live blog)
Undercard
Igor Araujo def. Ildemar Alcantara via unanimous decision (live blog)
Yan Cabral def. David Mitchell via unanimous decision (live blog)
Chris Cariaso def. Iliarde Santos via second-round TKO (live blog)
Alan Patrick def. Garrett Whiteley via first-round TKO (live blog)
Latest From MMA Warehouse
MMA Gear
Cain Velasquez UFC 166 Walkout Shirt
Alexander Gustafsson UFC 165 Walkout Shirt
Showtime Pettis UFC 164 Walkout Shirt
Carlos Condit UFC Fight Night 27 Shirt
Team Ronda Rousey TUF Men\'s Shirt
Team Miesha Tate TUF Men\'s Shirt
UFC Walkout Clothing
More: MMA Clothing | MMA Gear | MMA Shorts | MMA Gloves | MMA Shirts
Latest From Our Partners
Latest From Our Partners
Most Bitter Fighter Breakups (BR)
Worst UFC PPV Buyrates Since UFC 100 (BR)
Best Fighters Never to Fight for UFC Title (BR)
Best One-Round Fights in UFC History (BR)
Worst Title Fights in UFC History (BR)
Greatest Rounds in MMA History (BR)
Top Bantamweight Prospects Outside TUF 18 (BR)
Latest MMA Rumors (SI)