February tournaments in wrestling
27.02.2013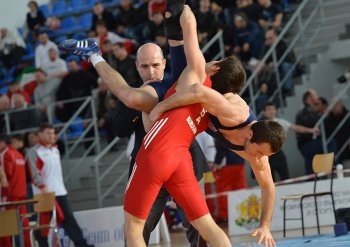 February 16-17, 2013 in Nefteyugansk was 10th for prizes MT V. Semionov in wrestling, with athletes from 15 countries.
16-17 February 2013 was the 19 th Kyiv MT memory of outstanding Ukrainian wrestlers
February 15-17, 2013 in Plovdiv, Bulgaria was the 51st MT "D.Kolov-N.Petrov" freestyle, Greco-Roman and women\'s wrestling, which is attended by about 200 athletes from 27 countries.
February 2-3, 2013 in Chisinau, Moldova passed the championship in wrestling.