We recently posted about how Badr Hari had been released from prison
14.11.2012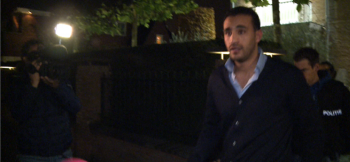 We recently posted about how Badr Hari had been released from prison and was set for trial in January. One of the specific terms of his release from prison was that he is not allowed to be in restaurants, clubs and the likes of entities in that particular industry.
Well, it seems that Badr might have already violated that term, as he was arrested by Dutch police today at his girlfriend\'s home. Hari was spotted in an Amsterdam restaurant with his girlfriend today, reports Dutch newspaper, De Telegraaf.
The public prosecutor for Hari\'s case will examine whether he violated the terms of his release and determine whether action should be taken against him. Though it seems that that\'s already been determined, based on his arrest.