Ray Sefo president of World series of
03.09.2012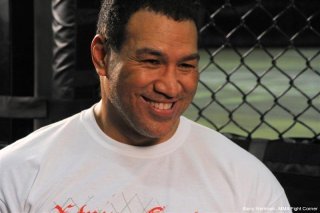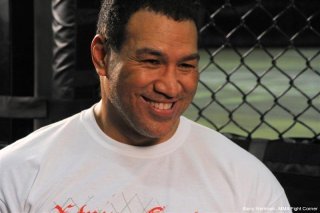 Executive Director of the Nevada State Athletic Commission, Keith
Kizer, spoke with MMA Fight Corner's Heidi Fang Tuesday morning and
confirmed that the World Series of has been approved for a
license as of last Friday.
According to Kizer, the next time the commission meets, they will
decide whether or not to approve the November 3rd date for the World
Series of 's first event. If approved, the promotion hopes to
have it's first event at the Planet Hollywood in Las Vegas, NV. Kizer
also disclosed that NBC Sports Network is on board to broadcast the
first event with the WSOF. No date is established for the commission's
next meeting yet.
K-1 kickboxing legend and coach at Xtreme Couture, Ray Sefo, will serve as the president of the WSOF.
If all goes as planned, the WSOF will eventually utilize a tournament
format, but the first event will be a standard non-tournament format.
As of now the weight classes for the promotion include lightweight to
heavyweight.
The rules of MMA will apply in the World Series of , but
there will be one exception. Kizer explained that elbows to opponents,
whether grounded or standing, will not be allowed in competition.
The possible fight card according to the WSOF website includes:
Roger Huerta (21-7, 1 draw, 1 NC, MMA) vs Kurt Southern (10-3, MMA)
Rustam Khabilov (14-1, MMA) vs Norman Parke (16-2, MMA)
Marcus "Maximus" Aurelio (21-10, MMA) vs Jared Downing (9-1, MMA)
Ronys Torres (25-4, MMA) vs Brian Cobb (19-7, MMA)