Thai Fight returns on this Friday,
17.08.2012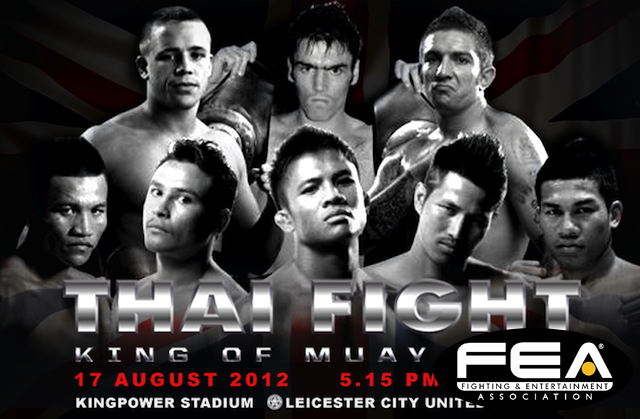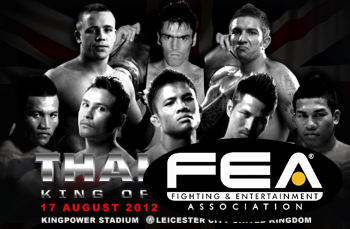 Thai Fight returns on this Friday,
Thai Fight returns on this Friday, August 17 in Leicester, England with a card featuring some of the best international Muay Thai fighters. Atop the card is Buakaw, who we previously highlighted, taking on Abdoul Toure of France. Not much else to say aside from that there\'s no way Buakaw loses. Check out the short write up about this fight here. After a number of opponents being shuffled, Sudsakorn Sor Klinmee fights Issam Reghi at 72kg. Reghi is a good fighter and has fought as high as 80kg at the Tatneft Cup and recently had a draw with Yury Bessmertny, who beat Sudsakorn last year. Saiyok Pumphanmuang fights Craig Jose at 70kg, who was originally supposed to fight Buakaw. Jose is an English fighter who\'s had some success recently with a win over Jamal Wahib last month. Like Buakaw, expect the Thais to win although these two fights are closer than Buakaw\'s fight. In some more Thailand vs. the world action, Armin Matli takes on Abdallah Mabel of France at 70kg. Mabel is a veteran and he\'s fought pretty much everyone there is to fight. Matli is no stranger to fighting Frenchmen as he\'s beaten Charles Francois twice, albeit at lower weights so he\'ll be the smaller man here. Singmanee Kaewsamrit has been getting a few international opportunities lately and it continues as he fights Houcine Bennoui of France at 67kg. 2011 was going great for Bennoui until he was knocked out by Dongsu Kim at Thai Fight last year in September and then lost again near the end of the year. Bennoui took some time off from the ring before fighting for the first time in 2012 in June where he stopped Manuel Umberti. The next three match-ups are all England vs. France fights, with some of England\'s best fighters facing some French up and comers. Liam Harrison, one of the best English fighters, takes on Dylan Salvador, an up and coming fighter from Team Nasser K at 67kg who will have quite a height advantage. Also at 67kg Michael Dicks fights Crice Boussoukou, another very tall, lanky fighter who recently fought and lost to Sitthichai Sitsongpeenong. At 70kg, Jordan Watson fights Hamed Hassan. 1. Buakaw Por. Pramuk (THAI) VS Abdoul Toure (France) 70 kg. 2. Sudsakorn Sor. Klinmee (THAI) VS Issam Reghi (France) 72 kg. 3. Saiyok Pumphanmuang (THAI) VS Craig Jose (England) 70 kg. 4. Armin Matli (THAI) VS Abdallah Mabel (France) 70 kg. 5. Singmanee Kaewsamrit (THAI) VS Houcine Bennoui (France) 67 kg. 6. Jordan Watson (ENGLAND) VS Hamed Hassan (France) 70 kg. 7. Liam.Harrison (ENGLAND) VS Dylan Salvador (France) 67kg. 8. Michael Dicks (ENGLAND) VS Crice Boussoukou (France) 67 kg. Note: Don\'t be surprised if some of these fights get changed/have been changed. This normally happens with Thai Fight events.