November the 13th, starting at 18-00 EET, only at feafights.tv!
06.11.2021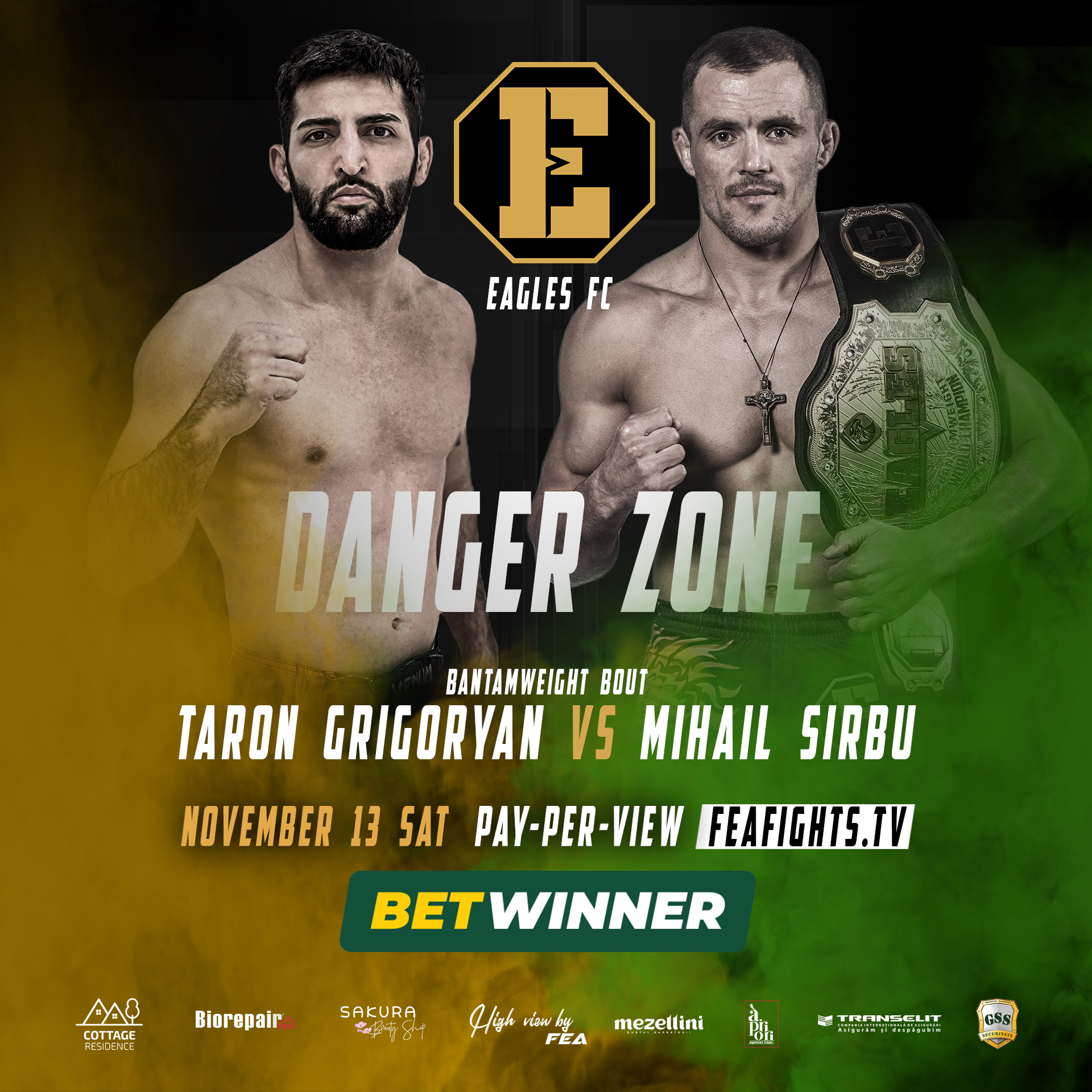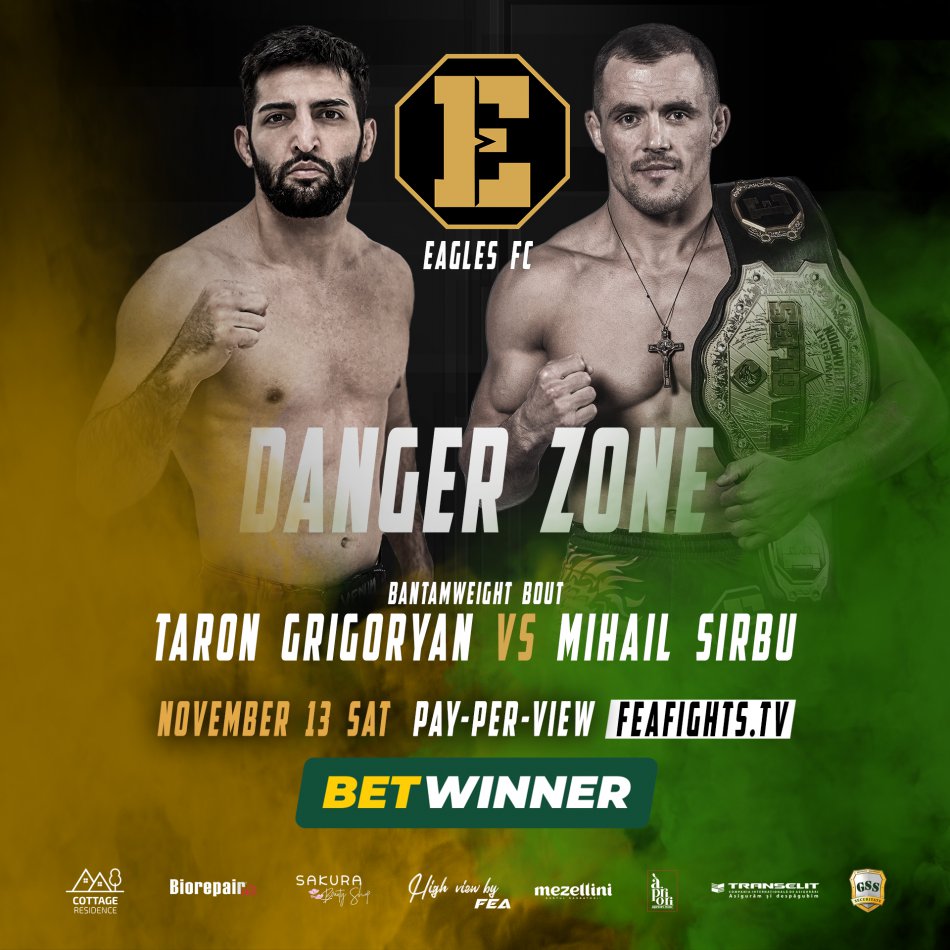 November the 13th, starting at 18-00 EET, only at feafights.tv!
The previously announced fighter, Andrei Skolysh, unfortunately, won't be able fight in this match. Accordingly, on November the 13th, the Armenian fighter, Taron Grigoryan, will enter the cage against Mihail Sirbu!!!
The fight will be held in the 61kg category. Mihail Sirbu is the reigning champion of the EAGLES project in said category. He returned his belt in the title rematch against Bogdan Barbu at the EAGLES NEXT LEVEL tournament, which took place on February 15, 2020.
Mihail trains at LION FIGHT ACADEMY club, to be noted that his teammate is the well-known Alexander Romanov, from whom there's definitely what to learn in terms of experience. Sirbu\'s tactics is mainly working on the canvas, but if there's an opportunity to work in a standing position, then he is always in favor.
Mihail is married and has 2 daughters. Also, he breeds Pitbull dogs as a hobby, hence Misha\'s nickname – Pitbull.
Sirbu\'s rival – Taron Grigoryan, is younger than Sirbu, but compensates with stamina and determination.  Another case of experience meeting young stubbornness. Taron has a good track record, 4 wins without defeat. He conducts his training in Russia, Moscow, at Lion Heart Team. To be noted that his sparring partners and teammates are the reigning champions of the EAGLES project, Arslan Eslemesov (INTERIM EAGLES MIDDLEWEIGHT CHAMPION) and Martun Mezhlumyan (EAGLES LIGHTWEIGHT CHAMPION).
Meaning, this match-up is going to be difficult for the fighters, but thrilling for the viewers.
Mihail Sirbu. Height: 165cm, Weight: 61kg, Age: 33, Country: Republic of Moldova, City: Chisinau, Club: Lion Fight Academy, W-15, L-8. EAGLES FC BANTAMWEIGHT CHAMPION.
Taron Grigoryan. Height: 173cm, Weight: 61kg, Age: 26, Country: Armenia, City: Moscow, Club: LION HEART TEAM, W-4, L-0.
November the 13th, starting at 18-00 EET, only at  feafights.tv and xsport.ua  in Ukraine!