The tickets for EAGLES NEXT LEVEL are now for sale!!!
13.01.2020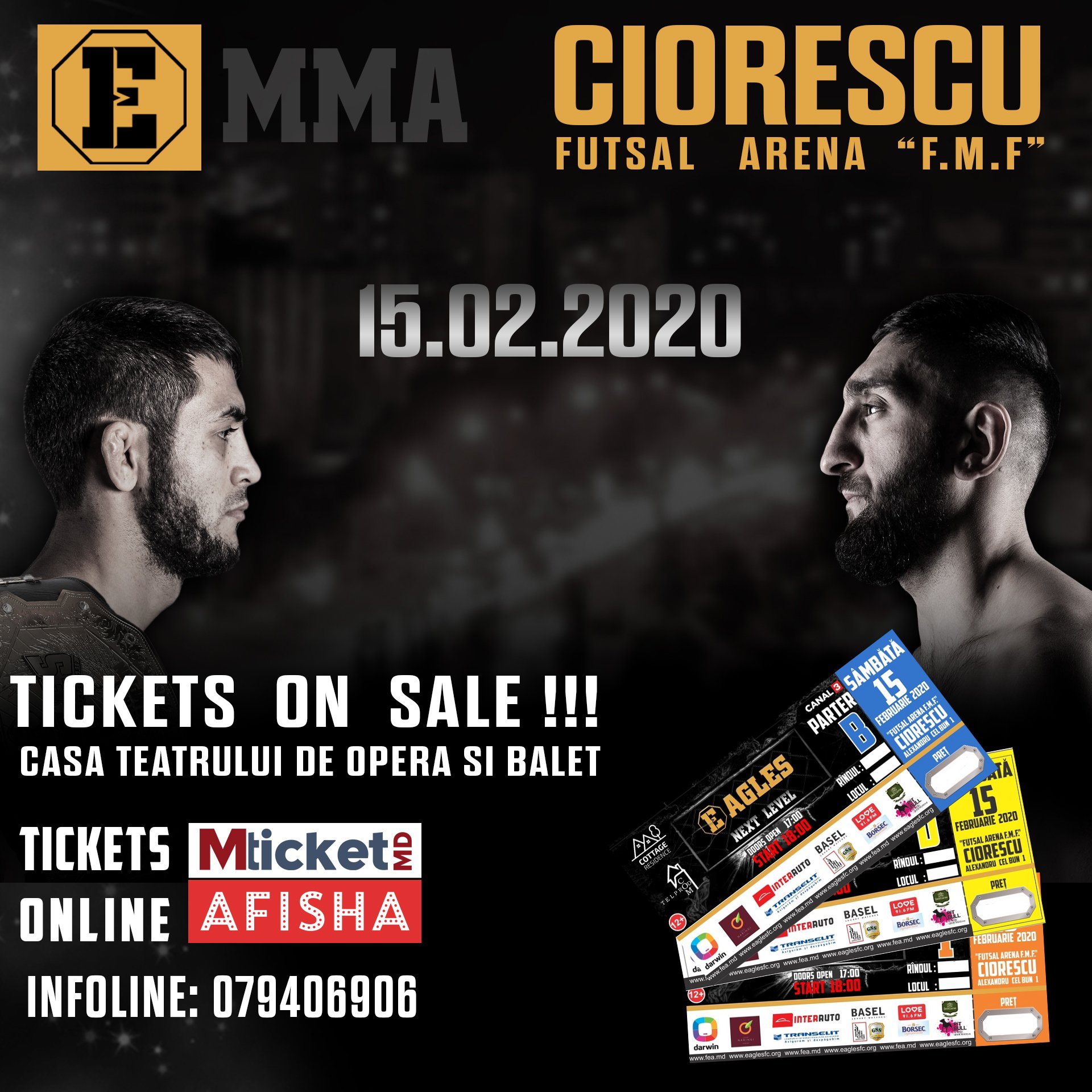 Dear friends and supporters, we're glad to announce that the tickets for EAGLES NEXT LEVEL tournament are already available. The awaited fighting MMA show will take place on the 15th of February, in Ciorescu, Futsal Arena.
You can purchase tickets at the box office of TNOB Maria Biesu, telephone 022 24-51-04, working from Tuesday until Sunday, between 09:00 and 18:00. Also, you can book tickets from the Parterre Zone at 079406906.
Online tickets can be found at afisha.md and mticket.md.
Info: eagles.org, infoline: 079406906