Moldova's Iuri Lapicus earns 1st ONE Championship, beats Shannon Wiratchai at 'ONE: Enter the Dragon' in Singapore
23.05.2019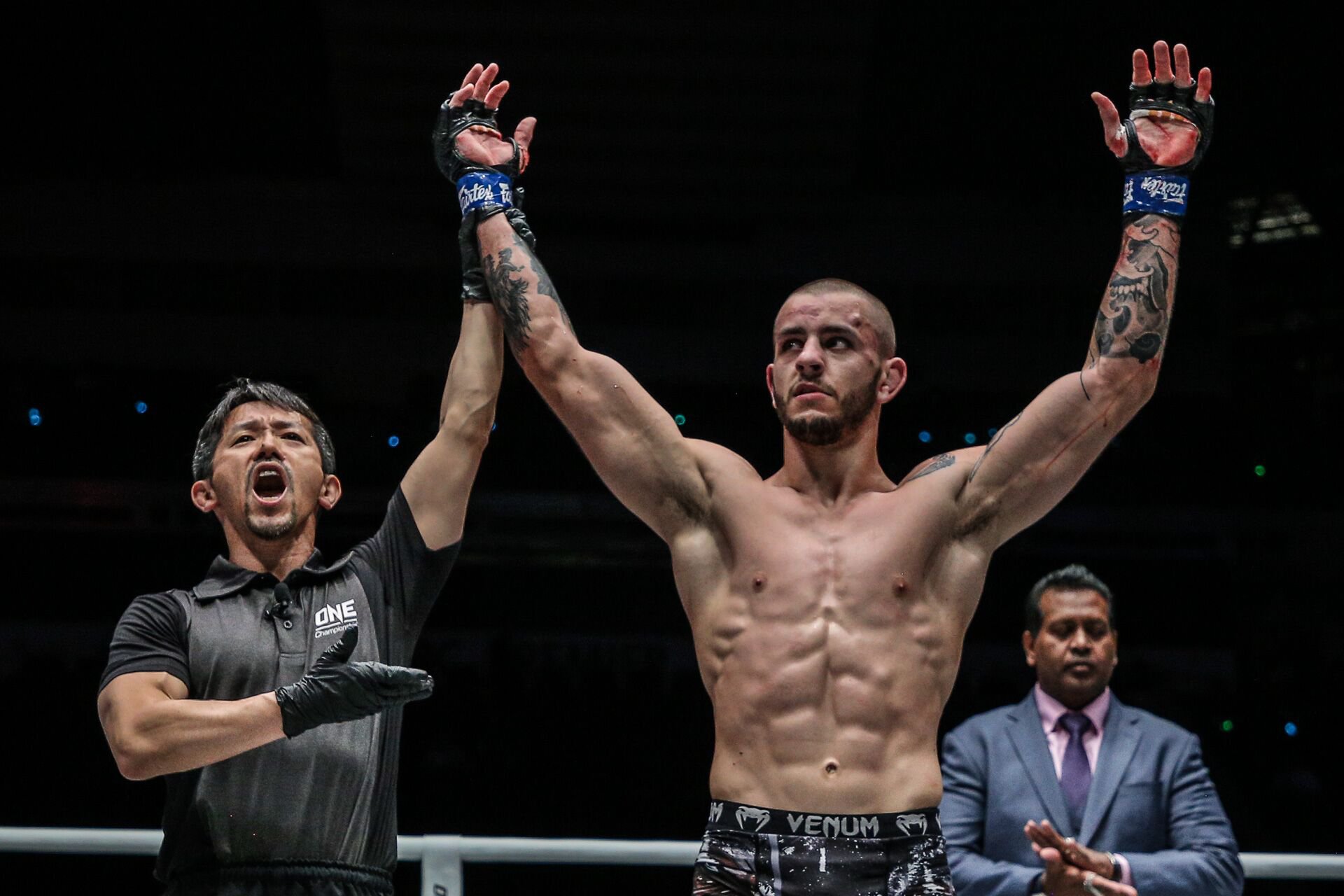 Moldova's Iuri Lapicus earns 1st ONE Championship, beats Shannon Wiratchai at 'ONE: Enter the Dragon' in Singapore
Hailing from the Republic of Moldova, mixed martial artist Iuri Lapicus, 23, remains undefeated after winning at "ONE: Enter the Dragon." It was his first victory in Singapore-based martial arts organization ONE Championship.
Featuring 10 MMA matches and six ONE Super Series contests, which were six kickboxing bouts, "ONE: Enter the Dragon" was the Singapore-based martial arts organization's second event in 2019 that took place in Singapore. In the third bout of the evening, Lapicus fought Shannon "OneShin" Wiratchai, 30, of Thailand in an MMA bout in the lightweight division with Tomohiro Tsuruwa as the referee.
"ONE: Enter the Dragon" marked Wiratchai's 13th ONE Championship bout. of Wiratchai, who trains at Bangkok Fight Lab and Tiger Muay Thai. Representing Team Petrosyan in Milan, Italy, Lapicus made his promotional debut.
Lapicus showed off his high-level grappling early as he grounded Wiratchai in the first two rounds of action. The Thai fighter started the final round strong.
However, Lapicus managed to bring Wiratchai down and transitioned into mount. From there, the Moldovan ONE Championship debutante punished his Thai opponent with elbows and punches from the top.
Tsuruwa put a stop to the lightweight contest after 3 minutes and 10 seconds in the third round. Lapicus submitted Wiratchai via rear-naked choke.
Winning at "ONE: Enter the Dragon" improved the professional MMA record of Lapicus to 13 wins and 0 loss. On the other hand, Wiratchai now has 9 wins, 5 losses, 0 draw and 1 No Contest.
Wiratchai was one of the five representatives of Thailand at "ONE: Enter the Dragon" while Lapicus solely represented Moldova. Australia, Argentina, Brazil, China, France, Germany, India, Italy, Japan, the Netherlands, the Philippines, Russia, Singapore, South Korea, Turkey, Ukraine and the United States were also represented.
Born in Moldova on November 22, 1995, Lapicus was 15 years old when he moved to Italy. He represents Team Petrosyan in Milan, Italy.
More photos from Lapicus and Wiratchai's bout are on Top Sports Asia.