Benkaci – Sirbu confrontation at EAGLES 10 tournament !!!
24.10.2018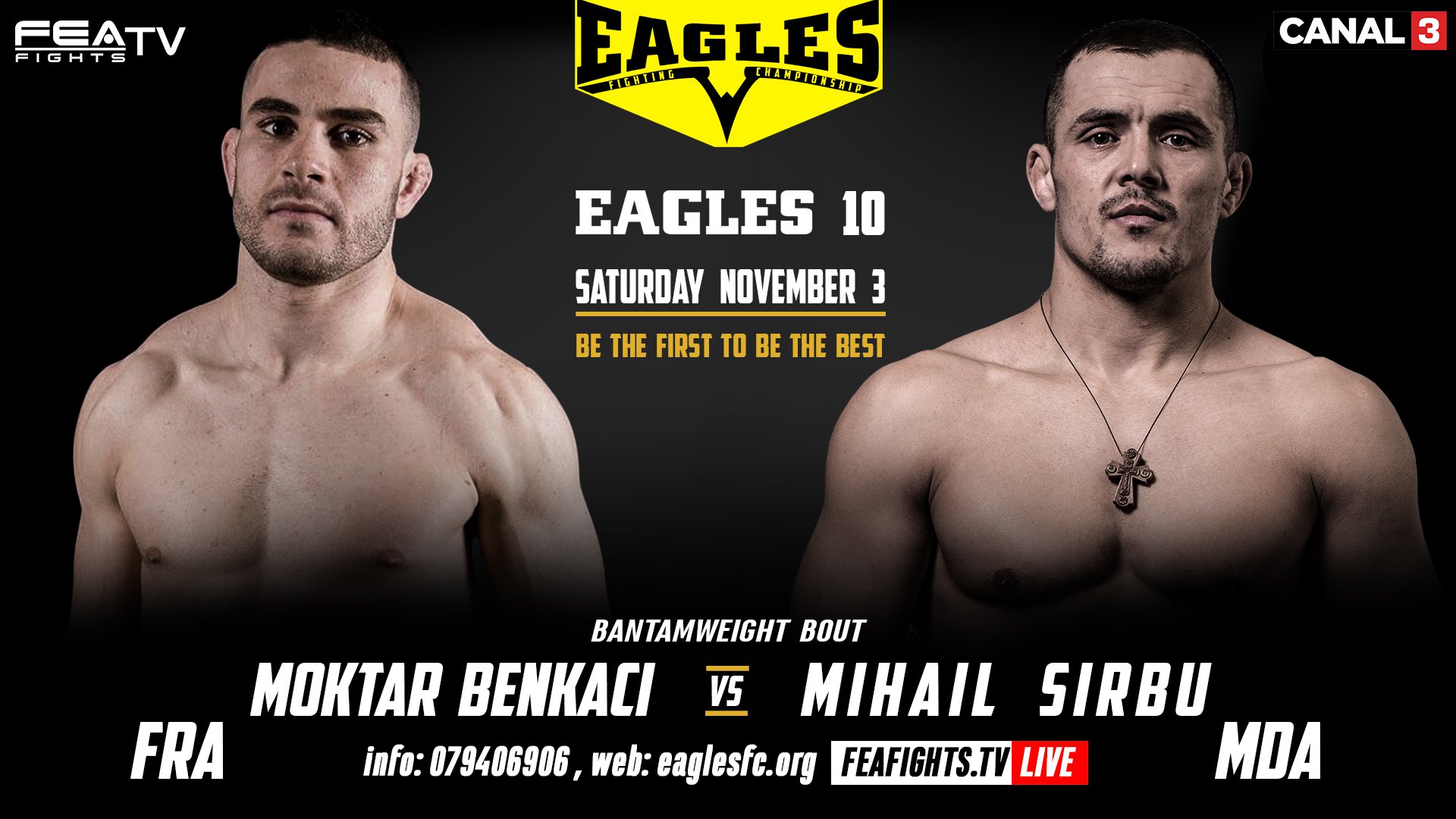 Benkaci – Sirbu confrontation at EAGLES 10 tournament !!!
On the 3rd of November, the former champion of the 62 kg division, Mihail Sirbu, will face a tough match against his famed French opponent, Moktar Benkaci.
Mihail had a rough year, after a succession of victories; unfortunately, he gave up his title to Bogdan Barbu from Romania. Nevertheless he is doing everything in his power to get a rematch and reclaim the belt.
Sirbu's current contender, Moktar Benkaci is younger, he's 25 years old, has 16 wins and 7 losses on his record. Benkaci trains at Duca Team Club in Marseille.
Mihail Sirbu is 30 years old, with 11 victories and 5 defeats. He is the former EAGLES champion in the up to 62 kg category. Mihail is training at LION club. To be noted that he also coaches other young fighters, some of them will make their debut in the first part of the tournament, EAGLES10 Elimination.
"I feel very well prepared, moving only forward towards success. I can't say much about my opponent, I noticed that he mainly likes to fight in stand-up position, he's very experienced, has an impressive record. I don't choose my adversaries; I fight who I am offered to fight with. For the next year, I plan to get back what I've lost. The championship belt" – as said by Mihail Sirbu.
"I have to mention the bout with the participation of our ex-champion Mihail Sirbu. He's a unique fighter. I think he'll display a memorable match" – stated the organizer and founder of EAGLES, FEA president, Dorin Damir.