Conor McGregor 'will retire' if he loses to Khabib Nurmagomedov at UFC 229
21.08.2018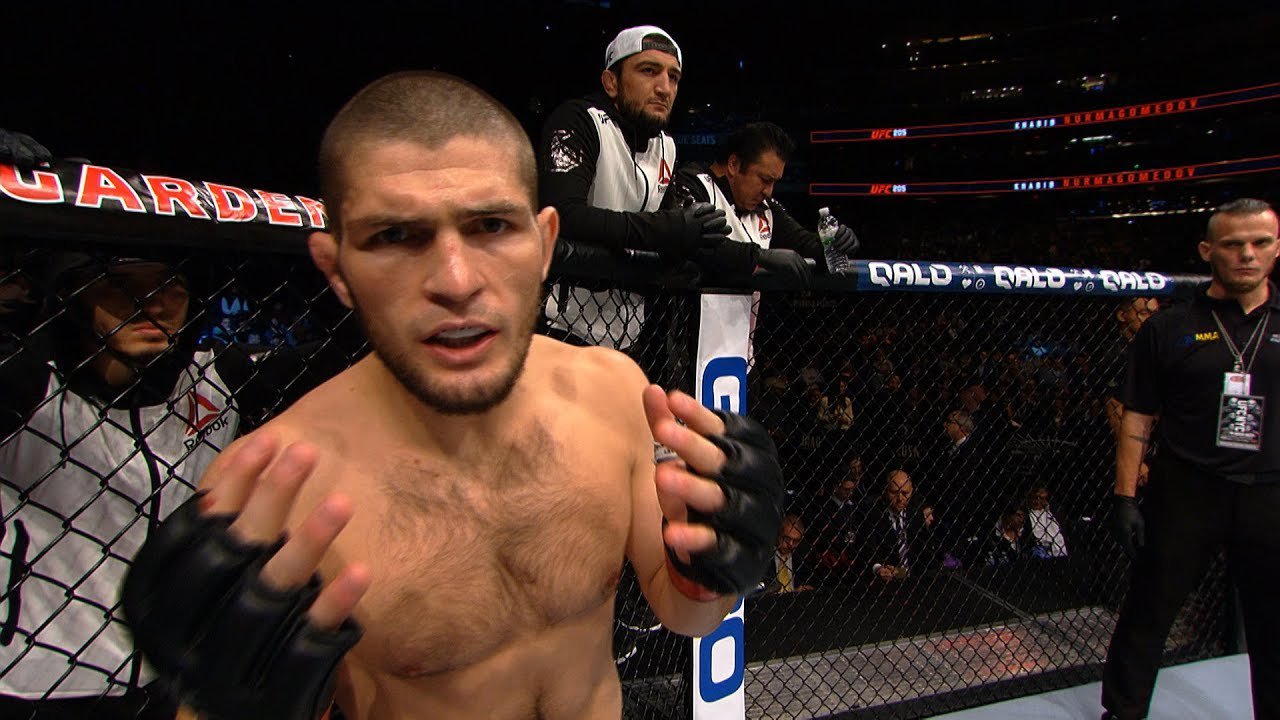 Conor McGregor will announce his retirement from UFC if he is beaten by Khabib Nurmagomedov in his next bout.
That is the view of MMA analyst Robin Black who says the fight between the pair, set for Las Vegas on October 6, is a winner take all affair.
Black said: "As much as there is so much for each one to gain, there is also a lot for each one to lose.
"If McGregor loses, in my opinion, he will retire. If McGregor loses this fight, he will retire."
The bout will be McGregor's first UFC fight since he beat Eddie Alvarez in November 2016.
He has fought since, but in the boxing superfight with Floyd Mayweather, where McGregor suffered a tenth-round stoppage.
But Black feels the outcome of the fight does not hold big implications only for McGregor.
Nurmagomedov goes into the contest undefeated, having won all 26 of his previous bouts, compared to McGregor who has won on 21 occasions, whilst tasting defeat three times.
He said: "If Khabib loses this fight, not only does he lose his undefeated record, but these losses to someone like McGregor, when the temperature has been raised… these losses are painful, they change a fighter forever.
"Look what happened to Jose Aldo."
"A loss for Khabib isn't just his first loss. It's a loss to an arch enemy, it's a loss to somebody that every one of his fans wants him to destroy.
"It's a loss to someone he thinks is 'a clown,' it's a loss to someone he thinks doesn't belong there with him.
An arrest warrant was later issued for McGregor following the unsavoury incident at the UFC media event in Brooklyn, New York.
McGregor was charged with three counts of assault and one count of criminal mischief, but were later reduced to a single charge which he pleaded guilty to, and was forced to serve five days community service.
The fight is now billing up to be one of the biggest in the UFC's history, and is widely expected to be the most financially successful.
Black said: "For Khabib, with the win he defends the title, it becomes undeniably his, he retains his undefeated record and he beats Conor McGregor, who at this point he hates and has heat.
"And in theory the win gets him all the attention McGregor has, all of the audience, all of the support, all the passion abound him – love and hate. He gets all of that."
"What does Conor get with the win? Conor gets another belt. He gets to be the guy who defeated the undefeated fighter.
"He gets bragging rights. Becomes bigger even than he is now!"
"After this fight, the winner will be immortal. And the loser… if it's McGregor, he will retire.
"If it's Khabib, it will have a tremendously, tremendously negative effect on him for years to come."
Source: Read Full Article