Dorin Damir – this November we will surprise all the MMA fans with a quality show, EAGLES 10!!!
19.06.2018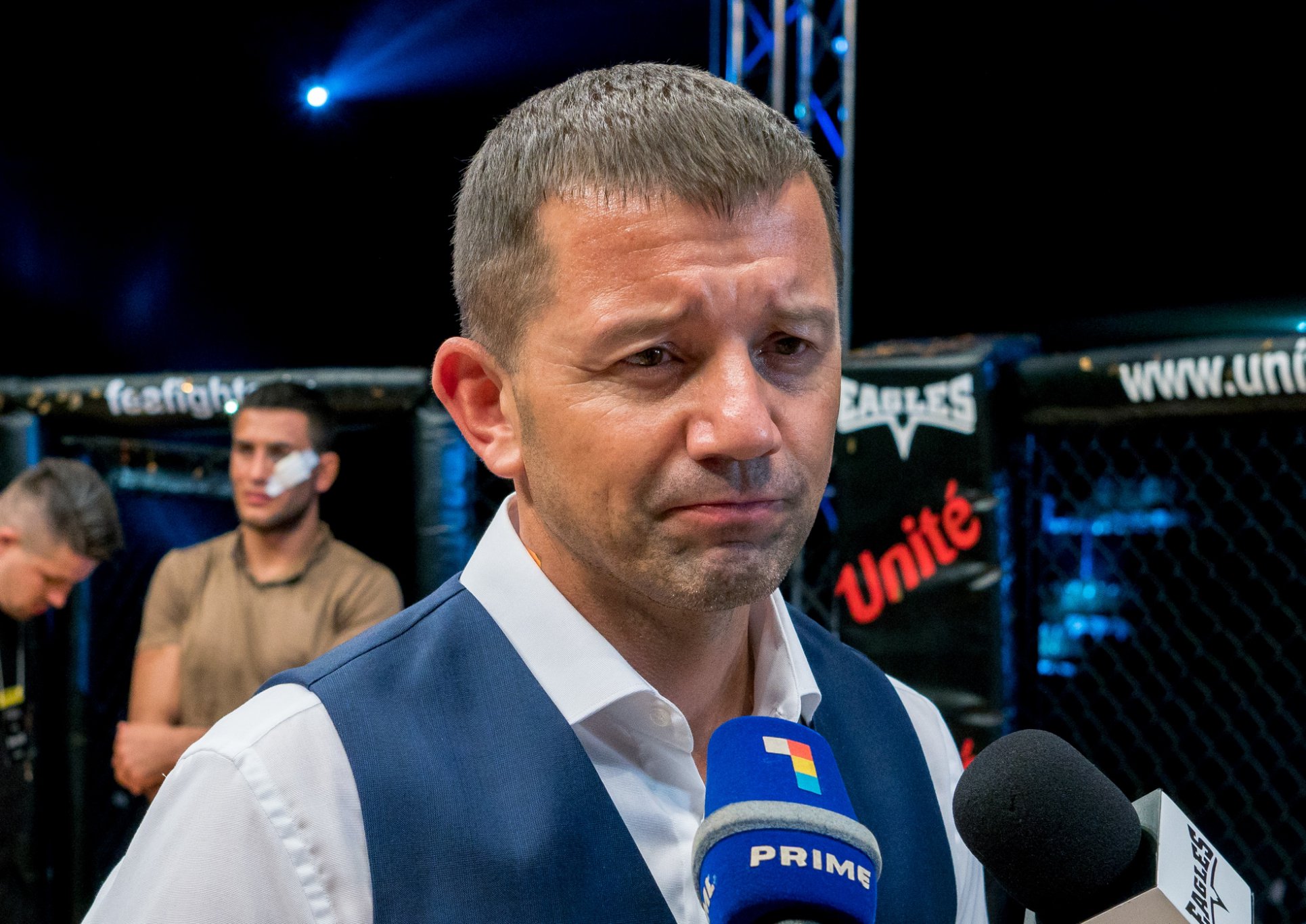 The new EAGLES 10 MMA show is scheduled for the 3rd of November. We can definitely say that all the surprises from the organizers are yet to come, but FEA president and founder of the EAGLES project Dorin Damir, has already created intrigue with his statement.
" I can confidently affirm in advance that the date of November 3rd 2018 will become a landmark in the world of MMA. All the fans are already convinced of the entertainment and high level of EAGLES projects. On the third of November another show is awaiting for us, with the participation of the world's best MMA fighters.
We will pleasantly surprise all the fans and supporters, with a high quality show on the 10th anniversary of EAGLES project. I want to announce the main event of the evening, the title fight in the up to 71 kg division, between the current owner of the belt, Grigore Panfilii and the representative of Belarus, Ivan Zhvyrblia " – stated Dorin Damir.
We recall that Panfilii had to fight and defend his title against his first contender Andrei Barbarosa. Unfortunately, the title fight Panfilii – Barbarosa never happened for several objective reasons. Both fighters' last fights didn't go in their favor.
At EAGLES 8, Panfilii lost by decision in front of the Polish fighter, Marcin Jablonski. And Andrei Barbarosa, at the last show, EAGLES 9 lost to Ivan Zhvyrblia. Zvyrblia took advantage of the situation and immediately asked Grigore Panfilii for a belt and title fight.
Therefore, FEA President FEA and founder of EAGLES project, Dorin Damir, decided to make this bout happen within this autumn's show. You already read the statement above. All we can do right now is waiting for the news and the announcement of other pairs of participants for the November's event, EAGLES 10.