Kenan Jafarli "I train really hard for the upcoming fight, I'm sure that the result will be seen"
18.05.2018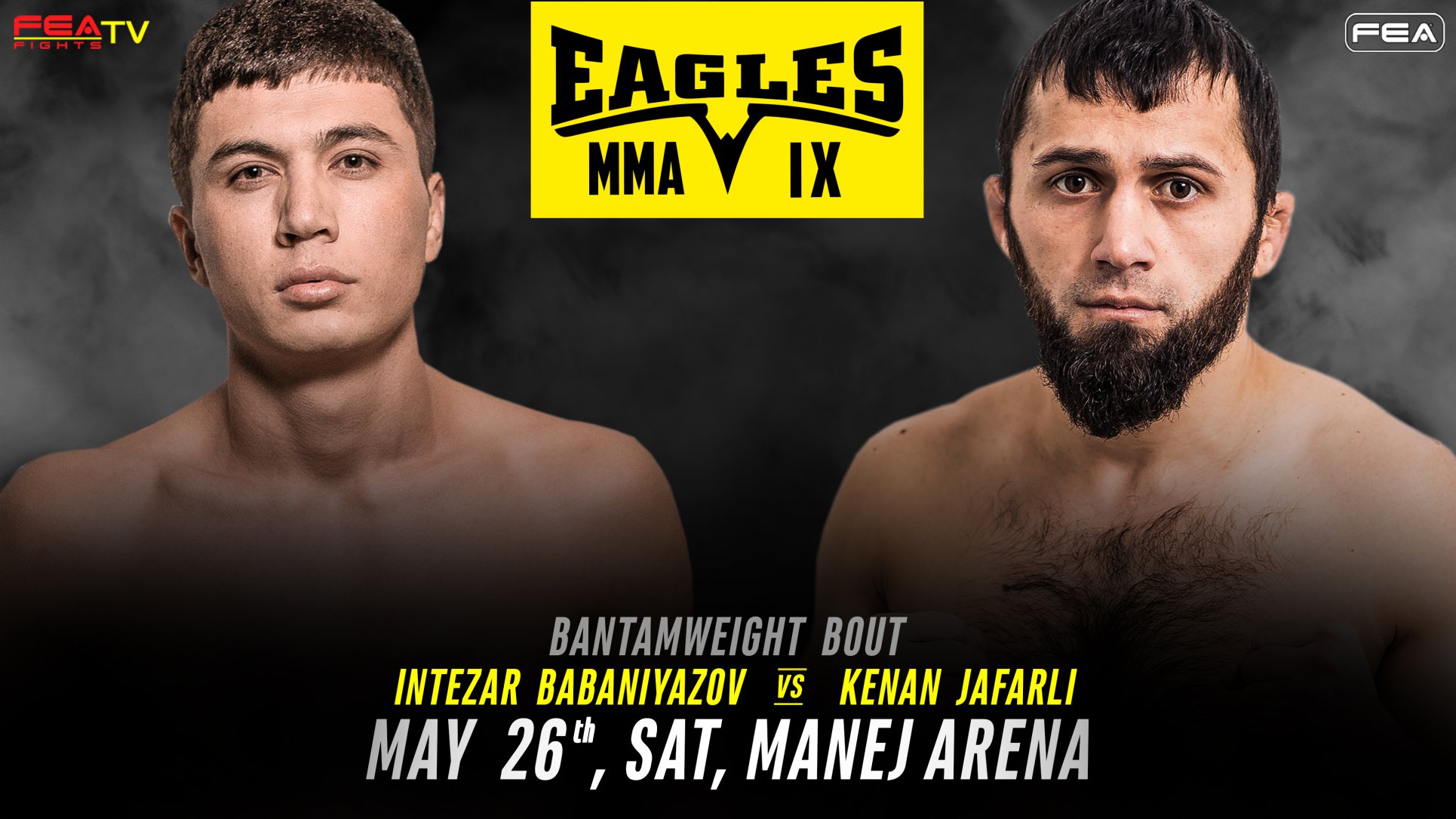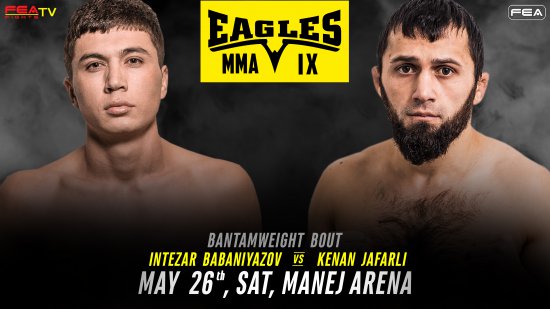 Kenan Jafarli "I train really hard for the upcoming fight, I'm sure that the result will be seen"
Already the next Saturday, in the cage of EAGLES project, the representative of Azerbaijan, Jafarli will meet with the fighter from Turkmenistan, Intezar Babaniyazov.
The bout promises to become a real attraction of the evening. Both fighters by now are well-known by the project's fans. Jafarli, at the 8th EAGLES tournament, lost by TKO from the Moldovan striker, Denis Palancica. Babaniyazov lost in front of the Moldovan champion Mihail Sirbu, with a stranglehold at the seventh show.
But both fighters are determined to pursue their career in the Moldovan project, so both have the goal of getting as many victories as possible in order to request a duel with one of the current champions. The upcoming fight Zhafarli – Babaniyazov will happen in the up to 61.2 kg category.
On his record, Kenan has 14 fights, half of which he won. He's 27 years old and, at the moment, is training in Turkey, but represents, of course, his home country Azerbaijan.
His opponent, Babaniyazov lives and trains in Belarus but represents Turkmenistan. He has in his arsenal 2 wins and 2 losses.
"I train really hard for the upcoming fight, I'm sure that the result will be seen. Yes, I had some defeats, but that's only because I fought too often, now I had enough time to prepare myself. I'm going up and I'll show good fights"- stated Kenan.