Women`s strawweight bout. (Ukraine) Elena Andruschenko vs Donna Cheli (Moldova).
11.05.2018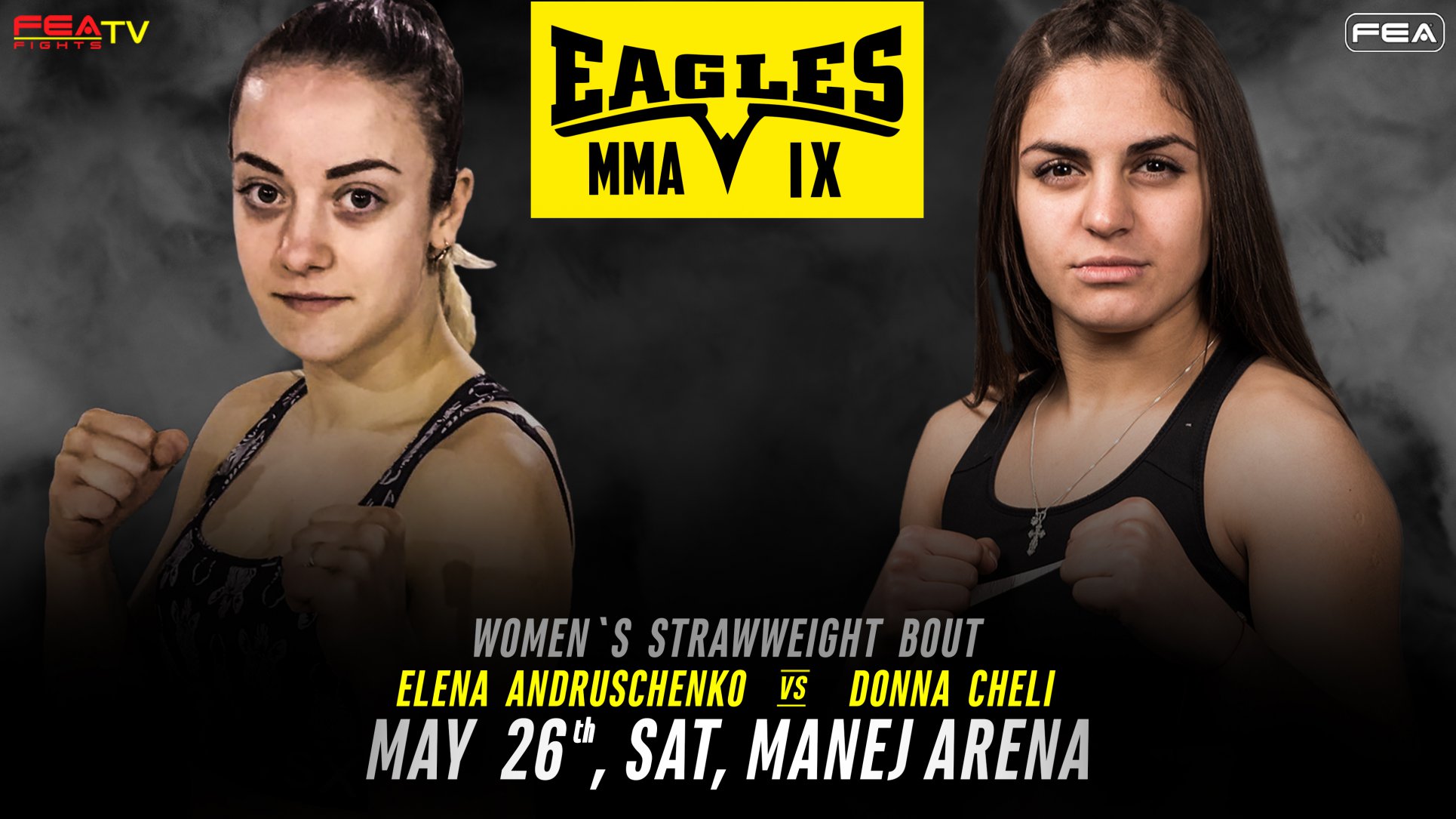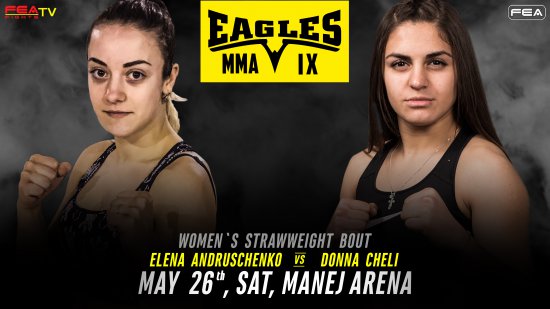 The more and more popular female MMA will also please fans within the ninth EAGLES project. We will see the already known Donna Chelli, who at the last event just finished the representative of Romania Daniela Bragaru.
Donna's debut was a great success. But she\'s not planning to stop any time soon. Do not forget she also had two fights in the K-1 project, which she won. Let's hope she will amaze us with new victories.
Her rival on May 26th is the Ukrainian fighter Elena Andrushchenko, who just like Chelli, has one win in her piggy bank. The match will be very competitive; more reason that it will become one of the attractions of the evening