Amateur MMA Fighter Fee Chrystall Opens Up on Battle with Anorexia
06.05.2017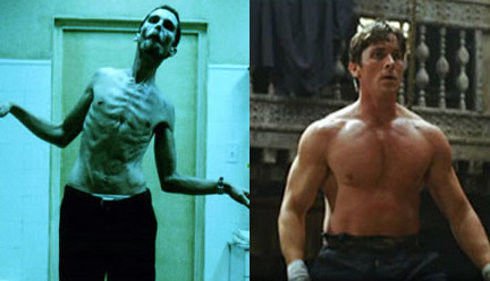 In the leaden light of the Scottish morning, Fiona Chrystall—you can call her Fee—lifted the whistling kettle off the stove. She poured the boiling water over half a biscuit of Weetabix, a cereal akin to Shredded Wheat. She tucked in. That was breakfast.
Eight or so hours later, she would eat for the second and final time. The meal was exactly the same.
And those were the better days.
"There were times," Chrystall recalls now, "when I didn\'t eat or drink anything all day."
For all her teenage years and beyond, that was life for Chrystall. Family and friends watched as anorexia wore her away before their eyes, withering her once-athletic frame down to skeletal proportions.
Her battle with the disease began at age 11. It wasn\'t until she was 18 that she began to pull out of its grip in earnest.
Now, at age 25, she is the picture of health. But she estimates her 5\'3″ frame at one point weighed as little as 30 kilos, or 66 pounds.
One tool in her fight to recover? Fighting itself, and not symbolically.
Chrystall is an amateur MMA fighter, hoping to turn pro soon.
"I just kind of fell into fighting by accident," she says. "I took a class while I went to university. I felt like \'this was for me.\'"
Though Chrystall acknowledges her battle with anorexia will never be fully behind her, training to fight has become the healthy outlet she says she needed for a natural "super-competitive," "all-or-nothing" attitude.
"I put the emphasis now on being strong and fit and healthy, rather than looking like a skeleton," she says. "I still have these thoughts, but in a place where I can logically battle them."
The results of Chrystall\'s turnaround, as documented in an Instagram post that went viral early this month, have been striking:
She posted the photos as part of her involvement with Beat, a United Kingdom eating disorder charity, and to mark Eating Disorders Awareness Week.
The "before" photo, taken seven years ago, shows Chrystall emaciated and spindly, her eyes large, sunken and, yes, defiant.
Every so often during this time period, Chrystall\'s friends or family would panic and bring her to the hospital. There, doctors and nurses would force a feeding tube up her nose and down into her stomach as a means of providing emergency nutrition.
This happened seven times.
Doctors suggested that Chrystall\'s family prepare for the worst.
"At 18 me and my wee maw were told I was a lost cause," she wrote alongside that post. "I\'d had it so long and was so far gone that I would probably always be a chronic anorexic. At the time I was happy as anything, I had no desire to get better. But I know girls that have been told the same who are trying their best. At no point does recovery become unachievable. It is possible and it is wonderful."
After years of refusing to seriously pursue treatment or even acknowledge a problem, Chrystall finally had a realization when she was 18. That touched off a yearslong recovery process.
"Suddenly I said, \'I can\'t do this to myself or my family,\'" she says. "It was a very slow process with lots of ups and downs. … I never really wanted to get better. There\'s mental and physical and emotional stuff going on. It\'s not just \'eat and get better.\' It\'s so hard for people who haven\'t been there to understand."
Laura Moretti, a clinical nutrition specialist and eating disorders expert with the Sports Medicine Division of Boston Children\'s Hospital, says of the underlying psychology of eating disorders: "You\'re putting pressure on yourself to meet your own goals. It\'s the drive you have that makes you willing to go above and beyond."
Moretti also notes, "Athletes are more susceptible [to eating disorders], especially a lot of elite athletes." Chrystall may not have been an elite athlete when she developed her eating disorder, but she did have that "all-or-nothing," "super-competitive" attitude so often found in elite athletes.
The long-term health effects of an eating disorder are not behind Chrystall. A loss of bone density can heighten the risk of fractures and osteoporosis, and the reproductive system can become damaged, among other potential dangers. As she sees it, the biggest threat is a relapse of the disease itself, which, as is the case with many mental health issues, never truly disappears.
Now, however, as she trains to fight every day, Chrystall says she\'s in a good place. The second photo in that Instagram post shows her as the picture of health, as do other photos in the feed.
Many of the photos show her hitting pads and working out at Jackson Wink MMA Academy in Albuquerque, New Mexico. She\'s currently training away from her native Glasgow, Scotland, in preparation for her third amateur fight in the 105-pound atomweight division.
As she trains, she is experiencing a social media outpouring from new fans and followers who saw one or more of her posts.
"I had a lot of people send me photos and donations," she says. "All a bit crazy, but [the] whole point was about awareness, so more awareness the better."
According to the National Eating Disorders Association, 20 million women and 10 million men have eating disorders in the United States alone. For more information on anorexia and other eating disorders, visit the NEDA\'s resource center.
Scott Harris writes about MMA for Bleacher Report. He is available on Twitter. All quotes obtained firsthand