Fedor: There is a 'high probability' that Bellator will come to Russia
14.04.2017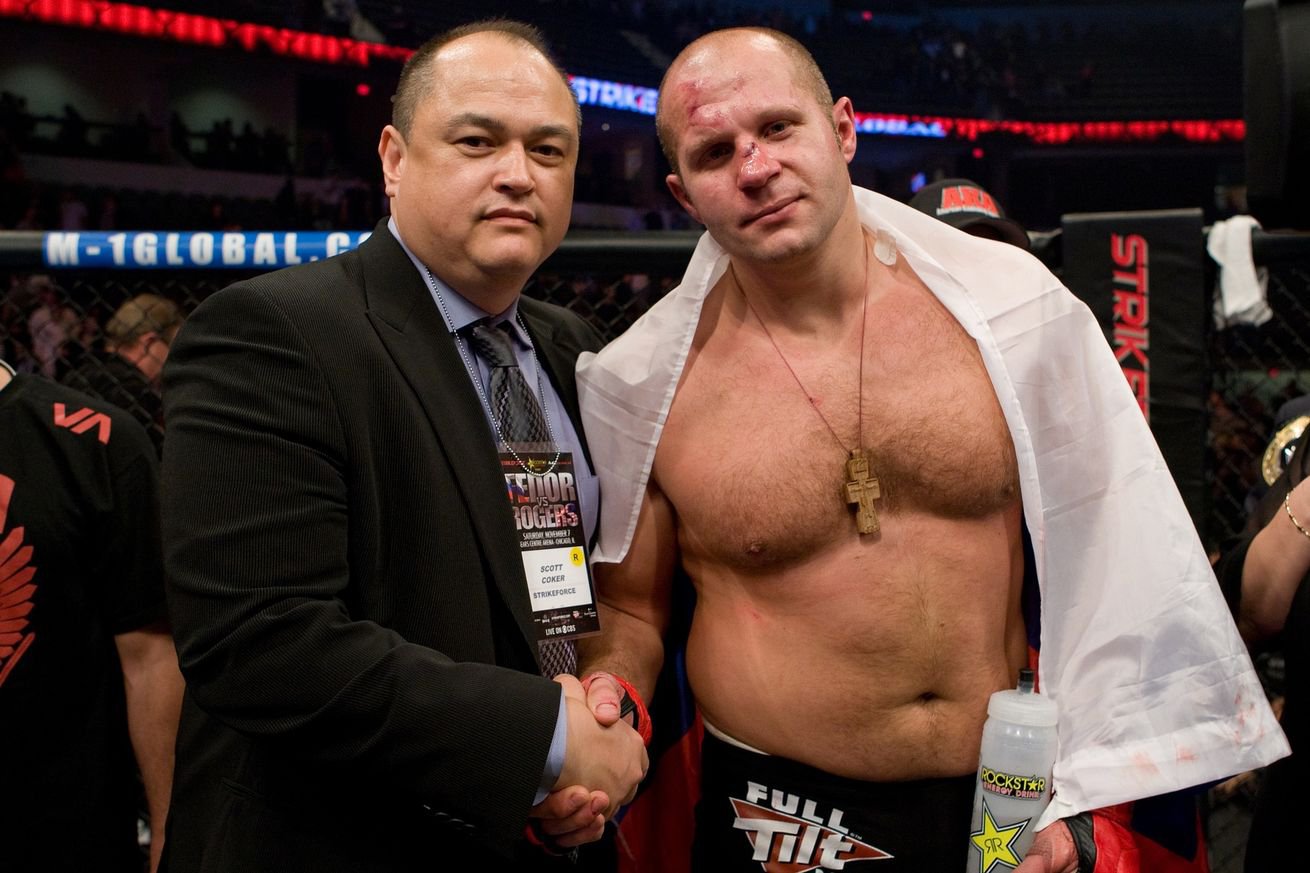 According to the legendary heavyweight, the second largest US-based promotion is looking to host its inaugural event in the Russian Federation.
It appears as though the UFC is not the only US-based promotion interested in hosting an event in the Russian Federation.
According to legendary heavyweight Fedor Emelianenko, Bellator is currently considering a potential event in Russia. Naturally, the 'Last Emperor' is being discussed as the potential headliner for that marquee show.
"We're talking about (holding a Bellator tournament in Russia)," Fedor told Russian Chicago Mag. "There is a high probability that Bellator will arrive in Russia."
Given that Fedor is currently contracted to a multi-fight deal with Bellator, the decision to focus on a potential event in Russia makes sense. Yet while Bellator President Scott Coker confirmed that Russia is a market that interests him because of his expanding roster, he remains uncertain about the exact date for the event or whether it will take place in 2017.
"Absolutely, we plan on bringing Bellator to Russia," Coker told BloodyElbow in January. "Not only do we now have Fedor on the roster, we have Alexander Shlemenko, Andrey Koreshkov and we just signed two of Fedor's top athletes. It's something we would love to do, but we don't have a target date quite yet."
The UFC has been vocal about their interest in a potential Russia event for the past year. UFC president Dana White and owner Ari Emanuel visited the Kremlin in December to meet with the deputy prime minister to discuss the economic benefits of a UFC Russia event. However, little has come to fruition since that meeting and it does not appear that the UFC will be able to host a Russia event in 2017.
As for Fedor, the first fight on his Bellator deal will take place at Bellator 180 PPV on June 24, the promotion's debut at Madison Square Garden. The heavyweight will meet Matt Mitrione in the evening's co-main event, while Chael Sonnen and Wanderlei Silva will meet in the main event.