Interview with Sergei Barborosa, Vasile Botnaru and president FEA Dorin Damir
27.01.2017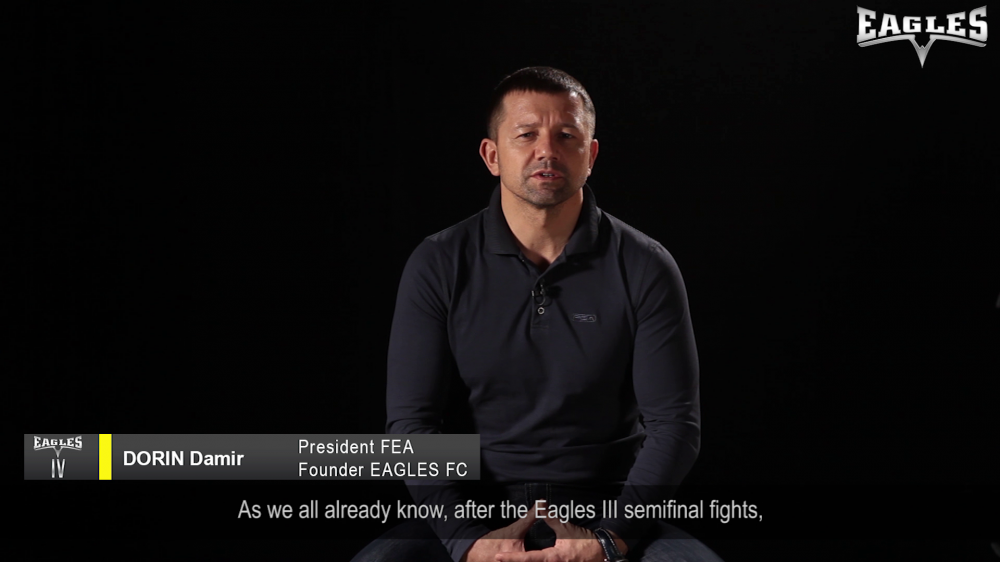 Sergei Barbarosa
I fought in three different categories 70, 77, 84. I saw many well trained fighters, physically and morally. So for me it wasn\'t a big surprise.
Just like before any other fight, for which it is necessary to be prepared intensively and seriously.
Yes there's a difference, but more or less, the style is the same. Stand-up fighting, mat fighting, there's almost no difference between them. There is only one difference, that Luka Poklit won, And Vasily Botnaru lost, that\'s all. This is what I see.
Vasile Botnaru
After the forthcoming duel, everybody will see who the number one in welterweight category is. Yes, indeed the last time I made a mistake in the category. But now I am well prepared and I won't make the same error as the last time.
As we all already know, after the Eagles III semifinal fights,
Luka Poklit got a knee ligament injury. The doctors haven\'t allowed him to participate. I think that he won\'t be able to fight for a half of year or even more.
Therefore, it was decided that in the title belt fight, Barbaroshe will fight against Vasily Botnaru. First of all, they have an age difference. Second of all, they are representing different schools, have different characters, they are absolutely different fighters. Thus, in my opinion – this will be a very interesting duel.
We will see who will win, but the fight is expected to be spectacular.
Sergei Barbarosa
What can I wish to my rival? I want to wish him health, a lot of health; he is still young, at the beginning of the road. He has to overcome many difficulties in order to achieve a high level. Also I wish him not to back down and to keep going.
Of course it will be very difficult, because there are many young ambitious fighters who as well as me want this title, and will try to take it away from me in case of my victory. But it doesn\'t mean that I will give it easily.
Dorin Damir
I am often asked the question, why do we hold the EAGLES project only in Moldova, first of all for now it is only in Moldova, and secondly I tell you all, why in Russia, why in the USA, why in England or Poland? That's why – Moldova.
I once again want to prove that it is possible to develop big projects, with a worldwide name, in small countries. In the near future even more people will learn about this project because new stars will appear, there will be many fights and show, and a lot of interesting things!