Daniel Filipschi vs Rafal Statkievich on EAGLES FIGHTING CHAMPIONSHIP III november 19.
09.11.2016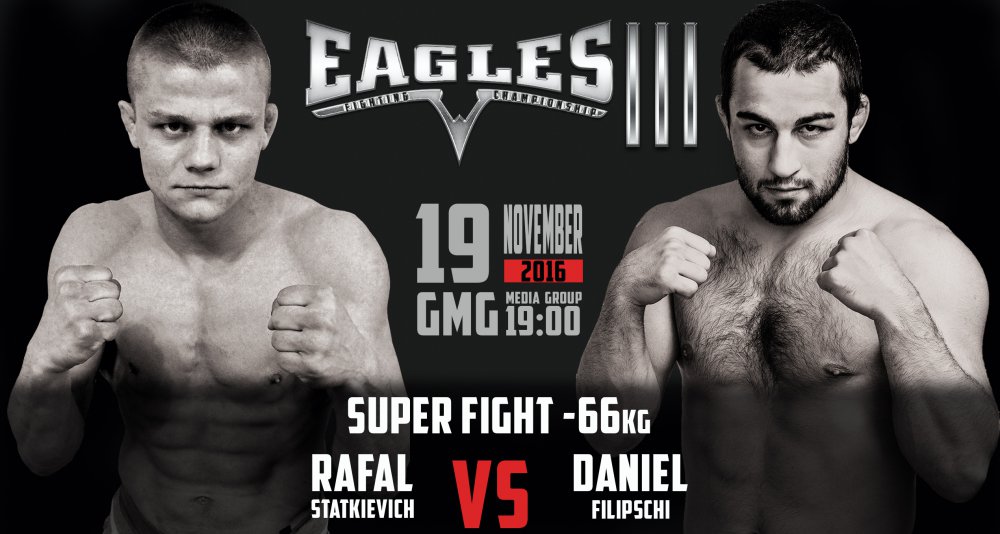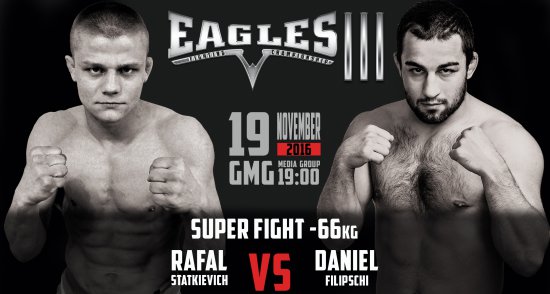 We should see the most interesting fight in a cage on November 19th in the second part of combative evening of EAGLES FIGHTING CHAMPIONSHIP III. Young and very perspective mixfighter Daniel Filipski will leave against the Pole Rafaê Statkiyevich in category to 66 kg. Daniel has a rating of EAGLES 1-0, on the show EAGLES 2 which took place in May of this year he won against the good fighter from Hungary Fenyes Szolt. Filipski spoke as well at tournaments abroad where showed the skill.
The most important that it has an incentive to growth, in the show EAGLES as the organizer of a tournament president of FEA Dorin Damir declared earlier belts in the main weight categories and in category 66 of kg will be played including. Therefore Daniel will try to do everything possible for a raising of the rating and for approach by the treasured moment of fight for a champion belt.
Daniel\'s rival Pole Statkiyevich shall take part in a duel against Mikhail Syrbu in a May tournament, but then he was traumatized and couldn\'t arrive. Yes, and that much important he raised by 4 kg the category with 62 to 66. Also he works more in parter. It is unknown as he behaves in a rack. But it is better to revaluate the rival and to win, than to underestimate and lose.
Will are of course a duel difficult, but knowing Daniel it is confidently possible to tell that he will overcome also this boundary having had worthy fight. We wish successful preparation and let will win the strongest!