Shane Carwin says he accepted fight with Fedor Emelianenko two weeks ago
25.10.2016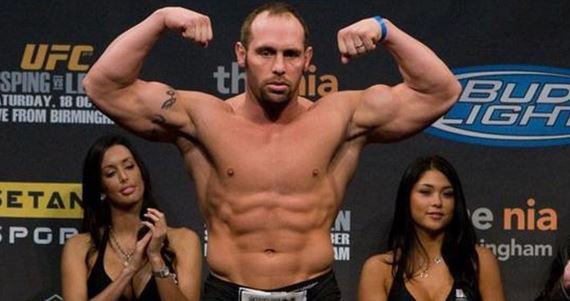 On Sunday, the former interim UFC heavyweight champion revealed on Twitter that he recently accepted a fight against mixed martial arts legend Fedor Emelianenko. No further details were given.
This followed a tweet of his that contained a photo of a Rizin FF glove, hinting that Carwin perhaps signed with the Japanese-based organization.
View image on Twitter
To avoid further confusion, Carwin later added that, although he agreed to fight Emelianenko, the former PRIDE champion will likely never compete again. Therefore, despite Carwin's earlier comments, a fight between Carwin and Emelianenko seems unlikely to ever occur, never mind just being far from a done deal.
However, Carwin did state that he has in fact been in discussions with Rizin FF, but that the dotted line has yet to be signed.
Carwin committed to a comeback early last month after multiple hints during the summer. He announced that he had terminated his contract with the UFC and was a free agent.
Carwin's (12-2) biggest accomplishment in MMA was winning the UFC interim heavyweight belt with a first round knockout of Frank Mir in 2010. After winning the interim belt, he unified the titles in a fight against then-champ Brock Lesnar, in which he dropped a submission loss. He hasn't fought since a decision loss to Junior dos Santos at UFC 131 in 2011.