Morning Report: Jon Jones' attorney says USADA has independently confirmed product Jones used was contaminated
25.10.2016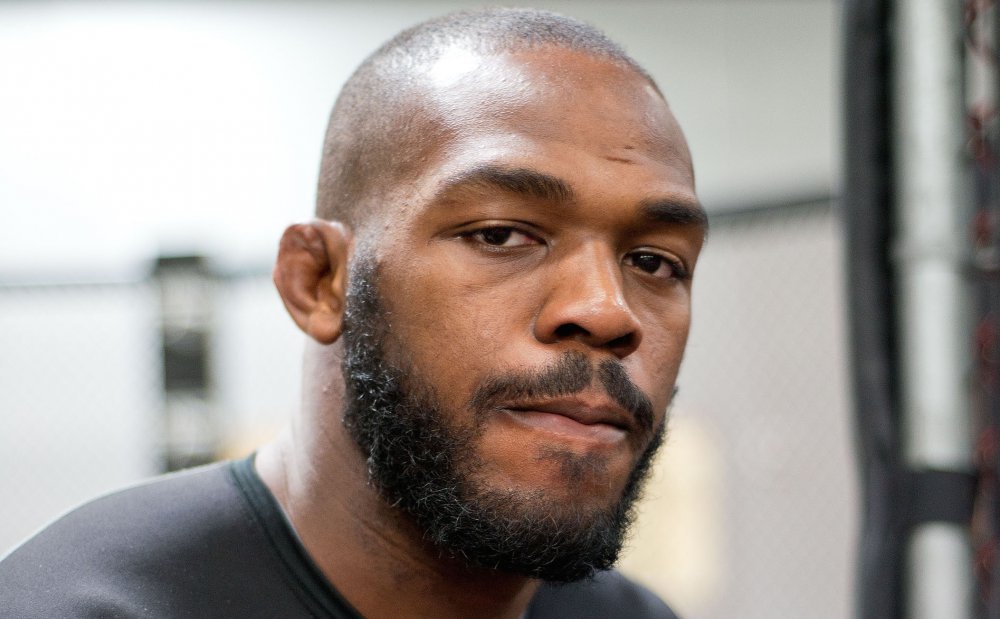 Jon Jones had big plans for 2016. He was going to return to the UFC after an almost year long exile, fight Daniel Cormier, and reclaim his UFC light heavyweight championship. Unfortunately for him, things didn\'t work out like that. First, Cormier withdrew from their scheduled fight at UFC 197 and he was forced to face Ovince Saint Preux in an interim title fight, which he won by unanimous decision. Then, just a few days before his rematch with Cormier at UFC 200, Jones was flagged by USADA for a potential anti-doping violation and removed from the card. Since then Jones has maintained his innocence while looking into possible explanations for the two banned substances found in his system.
Well, good news could be right around the corner for Jon Jones. Speaking with Luke Thomas recently on his SiriusXM Radio program The Luke Thomas Show, Jones\' attorney Howard Jacobs said that the Jones\' camp discovered a product Jones took in the lead up to UFC 200 which was contaminated with the banned substances found in his system and that USADA had independently test the product and confirmed as much.
"We\'ve been able to establish the source of the prohibited substances. It came from a product that Jon took that was not labelled with either of these substances. We had it tested, the product was contaminated with both of them. I know USADA also independently had the product tested; their testing confirms what we found. We then sent essentially the same pills that we had had tested to be tested by USADA\'s lab, which also found the same thing. So pretty much every time it\'s been tested, it\'s shown that the product is contaminated with both clomiphene and Letrozole, the two substances (Jones tested positive for)."
Jones\' arbitration hearing is scheduled for October 31 where he is looking at a maximum one year suspension or as little as being let off with a warning. Earlier this year Jones posted on his Instagram account that he was "expecting to be back in the octagon really soon" and his attorney believes that the discovery of the tainted supplement will facilitate that.
"It should definitely lead to a significant reduction, that\'s our position. The way the anti-doping rules, at least with the UFC program, are written, they mirror the World Anti-Doping Code to some extent. There are some differences but essentially in a case like this you can\'t argue that you have no fault if you take a supplement or product that\'s contaminated but you can argue that you\'re not significantly at fault, which gives you the ability to argue for a reduced sanction. So the sanction range under the UFC rules would be between a warning at a minimum and of course the maximum is at a year."
Jones would not be the first fighter to be saved from a long suspension by the presence of a tainted supplement. Yoel Romero, an occasional training partner of Jones, had a similar case to Jones, appealed, and ultimately accepted a six-month suspension.
"So Romero\'s case similarly was a contaminated product case and the one difference between his case and Jon\'s case is because of the substance involved in Yoel\'s case, the maximum sanction was two years as opposed to the one year here. So the possible sanction range was between the same minimum of a warning but the maximum in his case was two years. USADA looked at it and we were able to come to an agreement that six months was the appropriate sanction in that case."
Romero also settled his case before proceeding to arbitration. Considering these factors it would not be at all unlikely for Jones to walk away from his USADA arbitration fully eligible to fight. He does still have an Nevada State Athletic Commission disciplinary hearing set for Nov. 10 so he\'s not free and clear yet, but Jon Jones could be back by early next year, just in time to fight the winner of the Daniel Cormier vs. Anthony Johnson rematch at UFC 206.
Maybe 2017 will be the year Jones had hoped 2016 would be.