Rizin returns with tournament with Cro Cop, Wanderlei Silva and stars from glory days
18.07.2016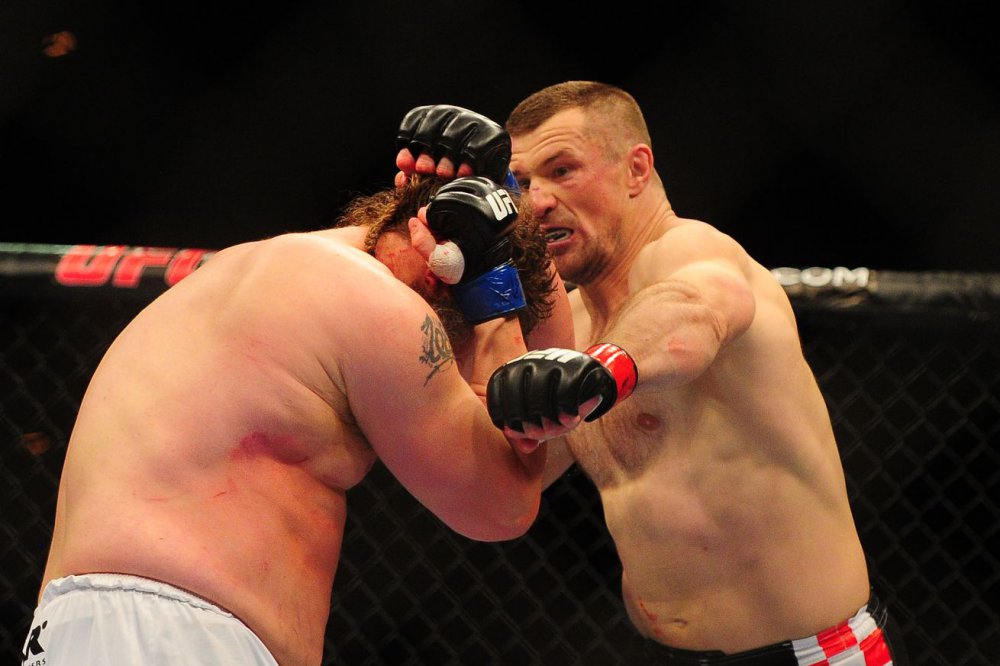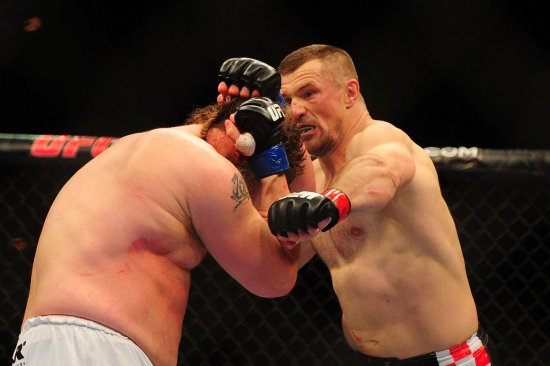 A
unique cast of characters including former MMA and kickboxing legends,
giants and current Japanese amateur wrestling stars will head the return
of the Rizin Fighting Federation with four shows between now and the
end of the year.
The shows will be built around a 16-man
heavyweight Grand Prix tournament, which starts on Sept. 25 at the
Saitama Super Arena. It continues with the quarterfinals on Dec. 29, and
the semifinals and finals on New Year\'s Eve.
The Fuji Network,
which has a long history of New Year\'s Eve fighting shows, will be
backing the promotion of the events which include legends from the glory
days of the Pride Fighting Championships including Mirko Cro Cop
(31-11-2) and Wanderlei Silva (35-12-1) in the tournament.
Cro
Cop and Silva will get first-round byes, meaning they will not have
tournament matches on Sept. 25, but be bracketed into the quarterfinals
on Dec. 29.
A press conference was held on Saturday in Tokyo,
with Cro Cop, 41, among the stars appearing. Cro Cop had announced his
retirement in November after saying he could no longer train due to
shoulder problems. He admitted use of human growth hormone when given a
surprise drug test by USADA. Cro Cop said he used it to rehab the
shoulder so he could fight Anthony Hamilton on UFC\'s show on Nov. 28 in
Seoul, South Korea. He then announced his retirement, but was suspended
at the time for two years under the UFC\'s new testing policy.
Japanese
MMA is not regulated, nor are there drug tests for steroids and other
PEDs, so fighters suspended in countries like the U.S., Canada and
Brazil can compete.
"I was chasing Pokemon\'s and somehow ended up
in Japan," said Cro Cop, who was the most popular foreign fighter in
Japan during the Pride heyday from 2001 to 2006. "I kept chasing them
and bumped into Sakakibara-san in Roppongi. He bought me a suit and
shoes, and that is why I sit here right now."
Silva (35-12-1),
40, was also a UFC fighter, but released after a falling out with the
organization. He had been suspended for life by the Nevada Athletic
Commission after disappearing when asked to give a random drug test. The
suspension was later cut to three years, and expires in May. He\'s
expected to fight with Bellator next year.
The only first-round
tournament match announced was Baruto (1-0) vs. Kazuyuki Fujita (15-11),
who both appeared at the press conference.
Baruto, real name
Kaido Hoovelson, 31, defeated kickboxing legend Peter Aerts by taking
him down and pounding on him to win a decision on New Year\'s Eve. He\'s a
6-foot-6 1/2 inch, 375-pound former sumo star in Japan, who moves
remarkably well given his size. The native of Estonia retired from sumo
due to injury in 2013 but was a major recognizable figure in Japanese
culture.
Fujita, who turns 46 in October, was an amateur
wrestling champion in Japan who almost made the 1992 Olympic team. He
then went into pro wrestling. When Pride was drawing a largely pro
wrestling fan base, Fujita was brought into the organization as the
protege of pro wrestling legend Antonio Inoki. His wrestling ability and
vaunted iron head made him a well remembered figure in the Pride glory
days, most remembered for two losses to Cro Cop and a win over Olympic
gold medal winning wrestler Karam Gaber of Egypt.
In recent
years, he has mostly been working as a pro wrestler living off his
reputation from the Pride days. In MMA, he\'s lost five fights in a row,
with his last victory coming in 2008.
A number of other announcements were made regarding the Sept. 25 event.
Former
UFC lightweight Daron Cruickshank (17-8, 1 no contest) faces Andy
Souwer (1-0), a kickboxing legend from Holland. Souwer gained fame in
Japan during the Masato-era of lightweight kickboxing, and has a 159-19
record with 98 knockouts as a kickboxer. He started fighting in Japan in
2002 in the sport of shoot boxing, similar to San Shou, where boxing
and wrestling techniques are legal, but there are no submissions or
ground work. After being a champion in that sport, he was one of the
signature stars when K-1 opened up its lightweight division from 2005 to
2009, including winning the Grand Prix tournament in 2005 and 2007.
Asen
Yamamoto, 19 (0-1), a Japanese Olympic hopeful in wrestling, returns to
face Kizaemon Saiga (2-1). Yamamoto is from Japan\'s most famous
wrestling family, with his grandfather, Ikuei Yamamoto being a former
Olympian and coach, and his mother and aunt (Miyu and Seiko Yamamoto)
both being multiple-time world champions. He is also the nephew of UFC
fighter Norifumi "Kid" Yamamoto), and at one point, his stepfather was
early MMA star Enson Inoue.
Saiga, 27, gained some notoriety as a
high school kickboxing champion and fought on major shows in that sport
during its heyday. He\'s also well known because his wife is a major
celebrity in Japan.
Kron Gracie (2-0), the son of Rickson Gracie,
who beat Yamamoto on New Year\'s Eve, will face Hideo Tokoro (33-28-2),
who is one of the most entertaining ground fighters in the sport.
Gabrielle
"Gabi" Garcia (2-0), the ridiculously muscular 6-foot-2, 215 pound
Brazilian jiu jitsu champion, will return on the show. Garcia had
defeated pro wrestler Lei\'d Tapa in her debut on New Year\'s Eve.
Also announced for the show is Kanako Murata (3-0), a highly-decorated woman wrestler in Japan.