Former UFC fighter Ryan Jimmo reportedly killed in hit-and-run in Canada
28.06.2016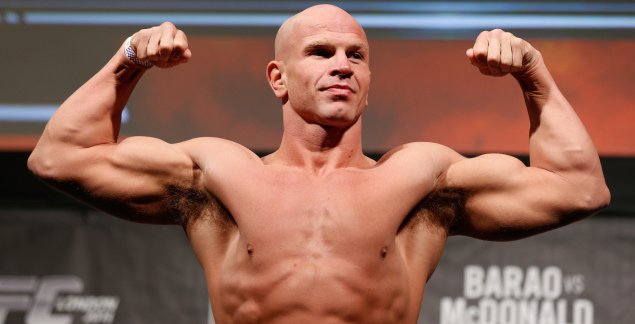 The 34-year old Canadian was reported killed in a hit-and-run after an altercation with another driver on Sunday.
Former UFC light heavyweight competitor Ryan Jimmo was reportedly killed after a hit-and-run took place in Edmonton on early Sunday morning following an altercation with another driver.
Jimmo\'s death was confirmed by his aunt Sharon Jimmo to the CBC News late Sunday night. UFC president Dana White also sent out his condolences following news of Jimmo\'s passing on Twitter.
Jimmo was 34 years old.
Edmonton police issued a statement about the hit-and-run that reportedly involved Jimmo, although his name was withheld from the release. According to authorities, an altercation occurred between two drivers at around 2:15 a.m. in a parking lot and Jimmo allegedly approached the other vehicle on foot.
When Jimmo turned to walk away, police believe the other driver allegedly accelerated his vehicle and struck the former UFC fighter with the car before speeding out of the parking lot.
Jimmo was taken to the hospital where he later died.
Police are currently looking for any information regarding the hit-and-run accident and the statement says they are searching for a truck with at least two Caucasian males, who were allegedly in the vehicle when they ran down Jimmo on Sunday.
"He was a people person, he loved everyone. He was so kind. He was a fighter but personally he was a great guy," Jimmo said about her nephew.
"Ryan would help anyone would need it, he was just that kind of guy. He lived his life the way he wanted, he was happy-go-lucky. It\'s terrible, it\'s hard to wrap your head around, it just doesn\'t seem possible."
Jimmo was a seven-time veteran of the UFC after first debuting in 2012 where he made a huge splash with a seven-second knockout over Anthony Perosh in his inaugural appearance inside the Octagon.
Jimmo would compete in the UFC six more times after that first appearance while also picking up wins over Igor Pokrajac and Sean O\'Connell.
Jimmo last fought in the UFC in 2015 in a loss to Francimar Barroso before he was released from his contract with the promotion.