Brock Lesnar on his career: 'I'm one in a million'
15.06.2016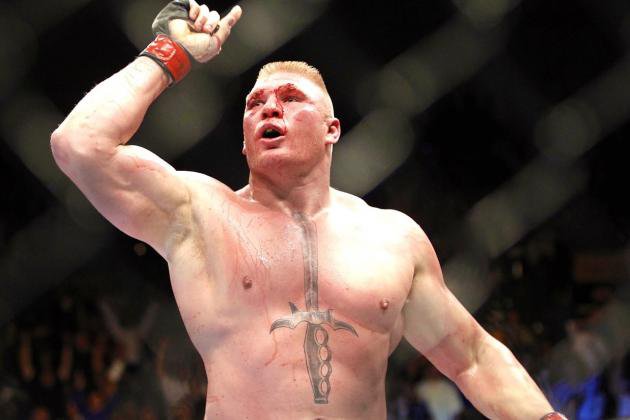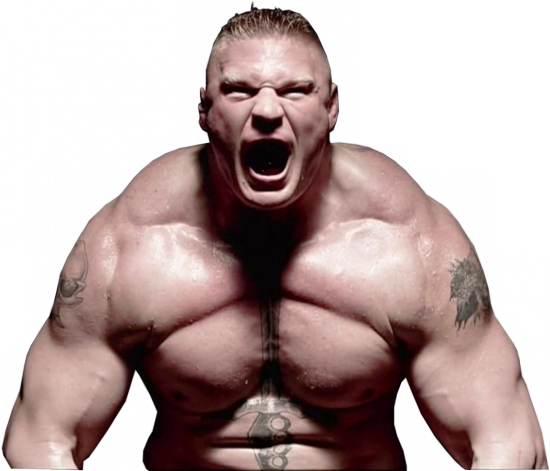 Brock
Lesnar knows he\'s a one in a million athlete with all he\'s accomplished
between wrestling, professional wrestling and mixed martial arts.
Brock
Lesnar is coming back to fight at UFC 200 after a nearly five year
hiatus from the sport, but the former heavyweight champion says that he
still has nothing to prove in his bout with Mark Hunt.
When
Lesnar retired from the sport back in 2011 it followed two straight
losses to Cain Velasquez and Alistair Overeem with those fights coming
at the end of his long battle against diverticulitis, which stole at
least two years of his MMA career.
Now as he stands on the
precipice of returning in just a few short weeks, Lesnar told his close
friend and business partner Paul Heyman in a new interview that he\'s not
out to prove anything to anybody by coming back at this stage of the
game.
He\'s only got something to prove to himself.
"I
don\'t think I have anything to prove at all," Lesnar said. "I\'ve been an
athlete, I\'ve accomplished a lot of great things. A lot of great
things. I feel very fortunate that I\'m 38 years old, I work for the WWE,
and I can step foot back into the Octagon again for the UFC."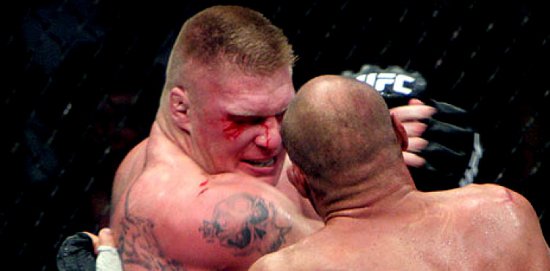 Lesnar has a point when it comes to his accomplishments both inside and outside the UFC.
He\'s
a former NCAA heavyweight wrestling champion, who then became one of
the biggest stars in the WWE before trying out for the NFL\'s Minnesota
Vikings at one point with no previous football experience.
Eventually,
Lesnar came to the UFC where he became heavyweight champion in only his
third fight and once he retired in 2011, he returned to WWE where he
remains one of the company\'s biggest stars once again.
So coming
back to the UFC one more time might seem like a bucket list item for
Lesnar as he draws closer to 40, but he says this bout with Hunt is all
about a personal desire that resides deep down inside of him and he
needs to satiate that thirst to fight again.
"I\'m not here to
compare myself to anybody else. I\'m not here to prove anything," Lesnar
said. "If there\'s anything for me out of this, somewhere deep down in my
soul do I want to extinguish some bad feelings or the last two times I
had in the Octagon that weren\'t in my favor? As an athlete, I think
everybody goes through that but unfortunately for me, I really feel like
I got beat by diverticulitis.
"My No. 1 objective is to get in there and prove to myself. I\'m not proving it to anybody else."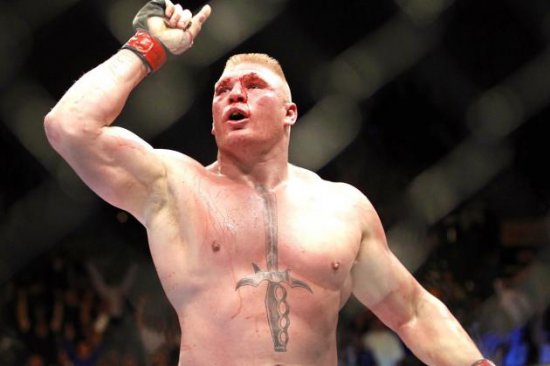 Lesnar
also makes it clear that while he appreciates all of the support he
gets from fans and the interest in his return to the Octagon, none of
this is about them either.
Of course, Lesnar has famously
proclaimed himself a "prize fighter" numerous times and he\'s not doing
this for free, but ultimately this is a personal quest he\'s on to prove
that he\'s still one of the baddest men on the planet.
"I\'m not
doing this for fans," Lesnar said bluntly. "If there are fans that are
excited that I\'m getting back in the Octagon, great. But I\'m not doing
it for them. I\'m doing it for me