Daniel Filipschi – I am ready for fight on EAGLES FC 2
16.05.2016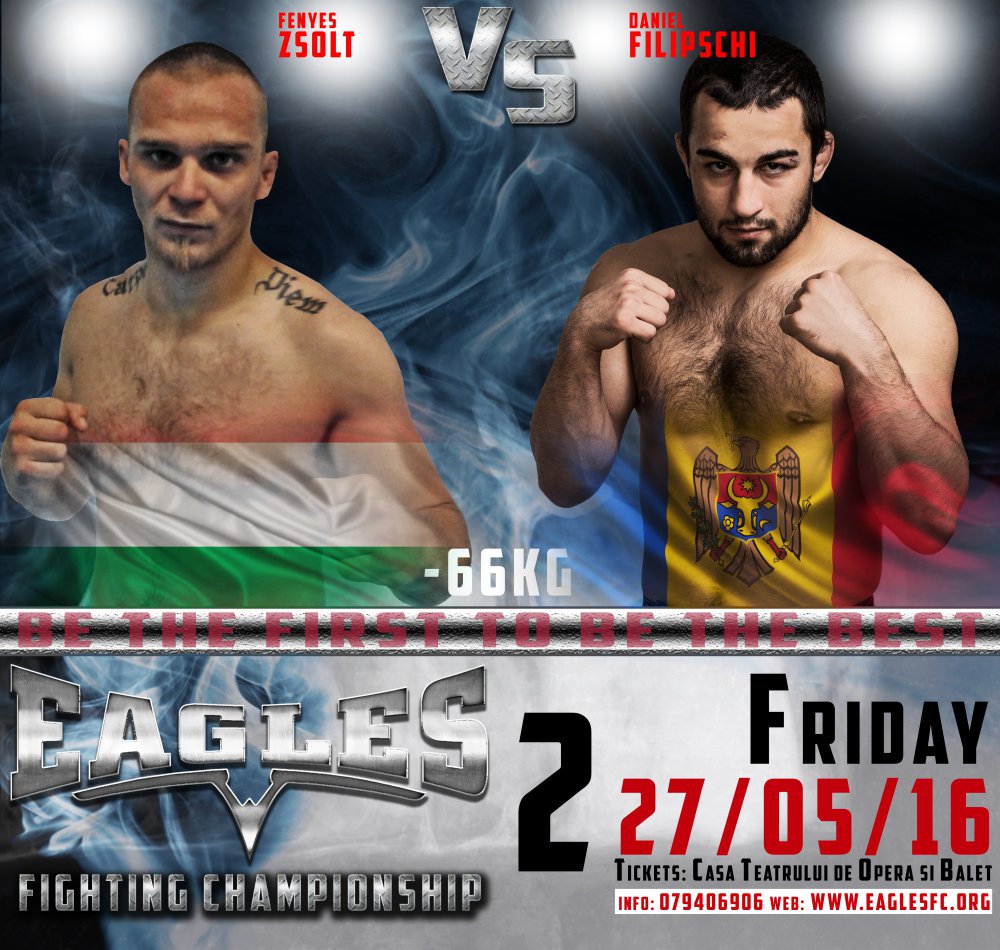 Daniel Filipski – experience comes thanks to duels with new rivals.
On May 27th the second show of a season 2016 EAGLES FC 2 will take place. The tournament will take place in media the GMG center. In a category duel to 66kg Daniel Filipski and Feynes Solt from Hungary will meet our
mixfighter.
The fighter LION of club said in the interview: Experience comes thanks to duels with new rivals. I am ready to fight on May 27. The president of club LION
Orheianu Octavian declared: The fighter with character and despite a brief experience it will show to Filipski a spectacular victorious duel.
The organizer of
the EAGLES FC 2 tournament president of FEA Dorin Damir expressed confidence that Daniel\'s debut will be successful, it will show high level as well as all his clubmates.