Dana White denies UFC for sale, says 'we're working on growing the company'
12.05.2016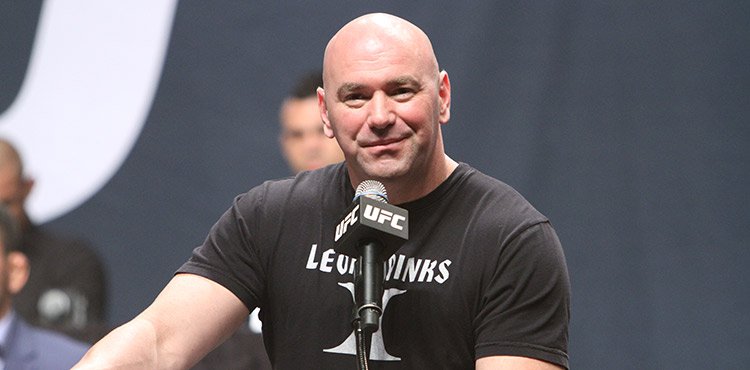 UFC President Dana White appeared on The Dan Patrick Show on Wednesday, reiterating his position that the UFC is not for sale after ESPN reported Tuesday a sale of the company was in late stages. White didn\'t comment specifically on the details of the ESPN story, but hinted as opposed to being for sale to new ownership, the company was looking to expand its reach under the existing regime.
"We\'re not up for sale," White told Patrick. "We\'re always working on deals and our expansion globally. I\'ve been saying since this thing came out, no, we\'re not for sale, but let me tell you what. If somebody shows up with $4 billion, we can talk. We can definitely talk."
Patrick also inquired about whether the UFC was up for a partial if not complete sale. White wouldn\'t comment specifically, citing confidentiality of existing or pending deals, but didn\'t say a partial sale was impossible or even unlikely.
"Obviously, if I\'m in the middle of a deal right now, there\'s a lot of confidentiality involved in it," White said. "We\'re working on expanding. We\'re working on growing the company and moving into other territories like China and Japan, Korea. So, yeah, we\'re always working on deals.
"As far as the UFC being for sale, I\'ve said this a million times, we get offers on the UFC all the time. It started in 2010. We got our first offer for the company, which was over $1 billion and we turned it down."
Patrick, whose show airs on NBC Sports, also inquired as to whether White staying on with the company in the event of a sale is a requirement for any agreement to be reached. White did not outright side with any one position, but noted if he were to leave the UFC, it would be by choice because of his interests elsewhere. That, he said, is not how he feels today.
"I don\'t know. I don\'t know how that would all work out, but I\'ll tell you this," White said of potentially leaving the company. "The day we decide to sell, I probably don\'t want to do this anymore. I love this. I love this business. I love the sport. I jump out of bed everyday excited to go to work.
"And listen, me and Fertitta brothers have been together a long time," he observed. "We\'re very close friends. We work well together. Something we did would be a mutual decision and we\'d probably all be looking to get out."
Source: mmafighting.com