Alistair Overeem: Andrei Arlovski isn't a friend, barely a training partner
06.05.2016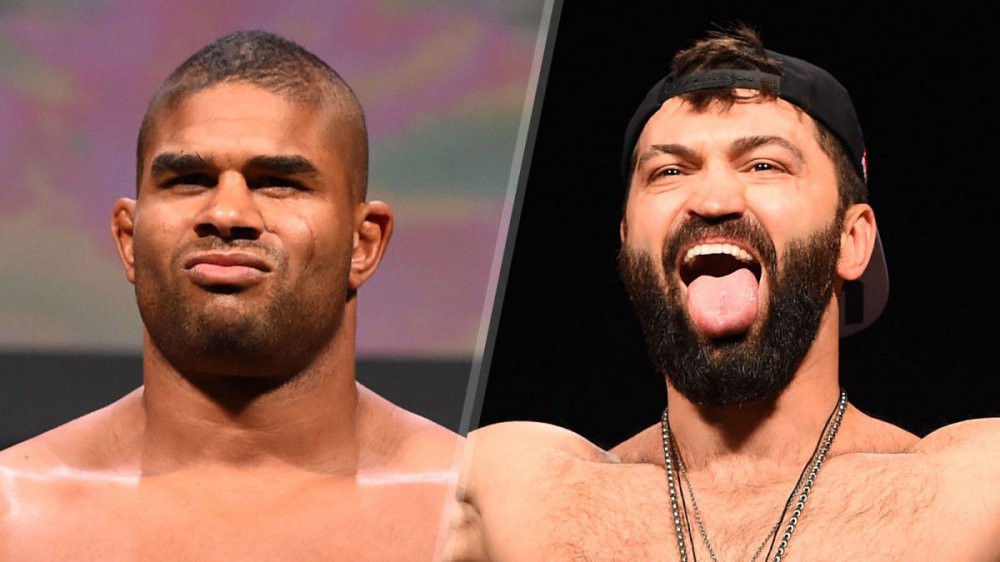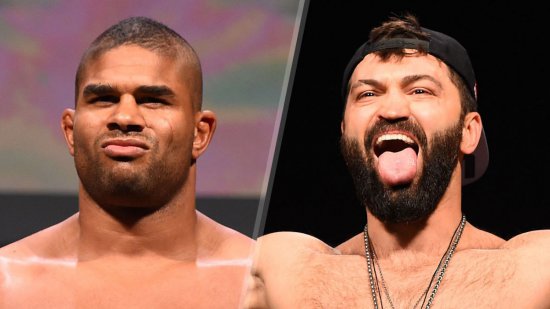 When
the fight between Alistair Overeem and Andrei Arlovski was first
announced for the UFC Fight Night card in the Netherlands this weekend,
it seemed like an odd piece of matchmaking considering the two
heavyweights train under the same coaches at Jackson-Winkeljohn in New
Mexico.
Since that time, Arlovski has voiced his anger about
Overeem allegedly asking the UFC for the fight, which then put the
coaches they share in the unenviable position to train both of them for
the bout.
According to Overeem, Arlovski\'s frustration is
unfounded because he never asked the UFC to set up the fight, but when
they offered him the matchup, he certainly wasn\'t going to turn it down.
"It\'s
a very simple and basic story," Overeem explained when speaking to FOX
Sports on Wednesday from Holland. "Lorenzo (Fertitta) texted me, he said
\'we want you to headline the first ever UFC in Holland and who do you
want to fight? Basically we have Andrei Arlovski and Cain Velasquez
available but Cain Velasquez is injured so in all probability it will be
Andrei Arlovski.
"I replied OK that\'s fine. Andrei\'s a teammate
but we\'re not really friends, we don\'t hang out, we hardly train
together so expect that fight to be fireworks. So the fight got made."
Arlovski
has made it clear in numerous interviews after the fight was made that
he never considered Overeem a friend and barely thought of him as a
training partner despite both of them fighting under one roof.
For
his part, Overeem says the exact same thing about Arlovski but promises
this isn\'t anything personal against the former UFC heavyweight
champion.
It was the fight that he was offered so Overeem accepted — nothing more, nothing less.
"I
didn\'t know him that well. I know he\'s pretty emotional, but other than
that I don\'t know that much," Overeem said. "We trained a couple of
times together and he is how he is. He\'s not my cup of tea. It\'s not
that I hate him, it\'s not that we\'re enemies but we don\'t train
together.
"To me, a fight is a fight."
It may sound like this
fight is filled with bad blood that\'s just waiting to boil over, but
Overeem promises that\'s not the case — at least on his end.
He
doesn\'t consider Arlovski anything more than an occasional training
partner, but this bout wouldn\'t change if they were long time teammates
and best of friends.
"Even if we were friends, I consider this a
sport, a competition so there are no ill feelings towards any other
fighter or whatever," Overeem said.
As much as Overeem downplays
the brewing rivalry with Arlovski, he can\'t ignore the reality of the
fracture that this fight likely caused inside the gym when it came to
fellow teammates and coaches.
Head coaches Greg Jackson and Mike
Winkeljohn both opted to side with Arlovski for this matchup and that\'s
who they\'ll corner this weekend, but Overeem promises there are no hard
feelings about it.
He\'s confident that he\'s working with the
right coaches who can get him the win over Arlovski and then everything
can go back to normal after this fight is over.
"No it\'s not
awkward. It is what it is," Overeem said about the coaching situation.
"I\'ll be working with several coaches I\'ve been working with for some
time now. The main wrestling coach at Jackson\'s and then I have a BJJ
(Brazilian jiu-jitsu) coach from Jackson\'s, he\'s also part of
Gracie-Barra in Albuquerque, New Mexico and then I have two other
coaches that I\'ve worked with extensively before in previous fight camps
against Brock Lesnar, Frank Mir, Junior dos Santos.
"So I\'m very proud and very confident in my coaches. They\'re already proven and we\'ve been through a lot together."
The
oddities of this fight aside, Overeem still has respect for Arlovski as
a competitor and he knows this will be a tough matchup, but he has no
doubt that he\'s going to win.
Arlovski may be enjoying a career
rejuvenation with a 4-1 record over his last five fights, but Overeem
says his success will stop with a sudden jolt when they meet in the
Octagon on Sunday.
"As a fighter you need to constantly improve.
So that\'s what we\'ve been doing, constantly improving striking,
grappling, wrestling, there\'s always different aspects to improve. This
fight is going to be five rounds so we\'re prepared for the five rounds.
I\'m very confident going into this fight," Overeem said.
"He definitely has been good but it\'s not going to be enough."
Oveereem
faces Arlovsk in the main event of UFC Fight Night from Rotterdam with
the main card airing on FS1 this Sunday starting at 2pm ET.
source mmafighting