Conor McGregor promises to 'toy' with Nate Diaz in rematch
04.05.2016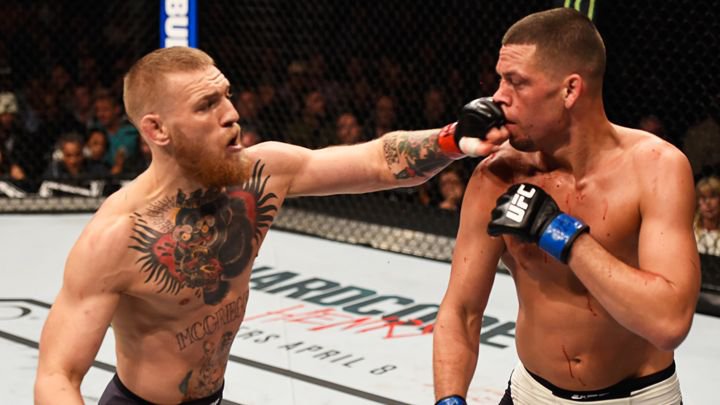 It\'s
no secret that UFC featherweight champion Conor McGregor is solely
focused on a potential rematch with lightweight contender Nate Diaz,
even after the fight promotion removed the him from UFC 200.
But
McGregor wants his fans to know, that whenever that rematch happens,
he\'ll be ready not only to win, but to embarrass Diaz along the way.
McGregor posted this photo to Instagram on Tuesday with a pretty hefty promise in the caption.
During
the UFC 196 open workout, where the above photo was taken, McGregor
made an effort to show off his uppercut while working with striking
coach Owen Roddy. And in the days before, predicted it would be the
uppercut that ended Diaz\'s night.
"I feel his body will be ripped
to shreds. It\'s a soft frame. I feel the left uppercut will be a nice
one you know, the long range is an illusion. I feel my left uppercut
will ping him clean." McGregor said after the UFC 196 press conference.
McGregor\'s
uppercut landed against Diaz, multiple times, but it wasn\'t enough to
stop the Stockton, Calif. native, and as everyone and their mother knows
now, Diaz stopped McGregor via rear-naked choke in the second round.
On
Monday, McGregor rattled off a string of tweets, essentially rehashing
his claim that he\'s the biggest star in UFC history and pointing out the
in-fight advantages he held over Diaz.
Diaz\'s response was simple, yet effective.
While the rematch between these two is currently on ice, things haven\'t cooled down one bit.