DIAZ-MCGREGOR 2 TI HEADLINE UFC 200
31.03.2016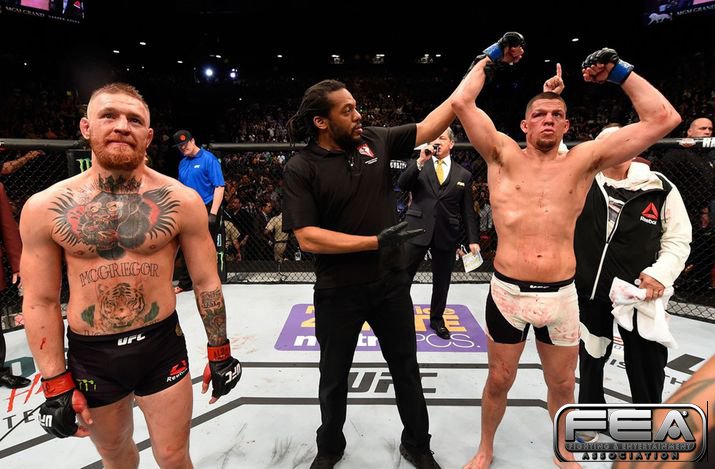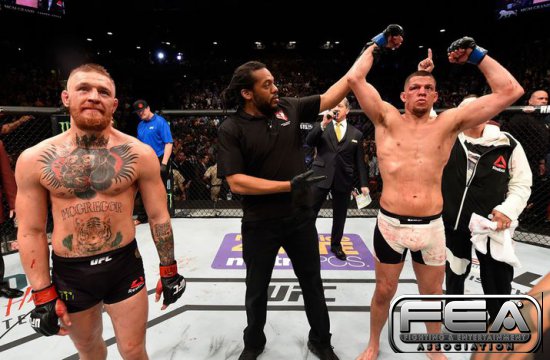 The biggest fight of 2016
thus far is now slated to be the biggest rematch of the year as well,
as the UFC announced today that Nate Diaz will once again face Conor
McGregor in a five-round welterweight bout that will headline UFC 200 on
July 9.
The bout will take place at T-Mobile Arena in Las Vegas as the headline event of the 2016 edition of International Fight Week.
At
UFC 196 on March 5, an injury suffered by lightweight champion Rafael
Dos Anjos prompted a switch to the evening\'s main event, with
featherweight champion McGregor now moving up to the welterweight
division to face late replacement Diaz. What resulted was an exciting
back-and-forth battle that saw Ireland\'s McGregor race out to an early
lead before a bloodied Diaz roared back and finished the bout in the
second round via rear naked choke. After the first loss of his UFC
career, McGregor is hungry for redemption, while Diaz aims to close the
book on his rivalry with "The Notorious" one with the entire world
watching on July 9.
A proud native of Stockton, California,
former Ultimate Fighter winner Diaz, 30, has long been a fan favorite
thanks to his exciting style and take no prisoners attitude. An Octagon
success at 170 and 155 pounds, Diaz has won three of his last four, and
with a second victory over McGregor, the MMA world will be his for the
taking.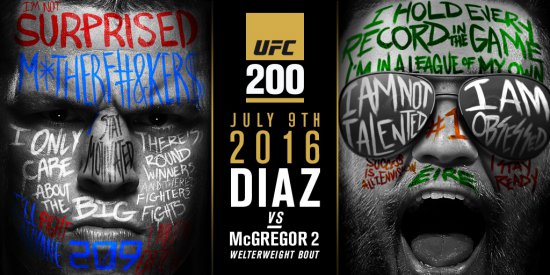 Dublin\'s McGregor, 27, has captivated the mixed martial
arts world since his UFC debut in 2013, and he ran off seven consecutive
victories en route to the undisputed featherweight crown, which he won
last December by knocking out Jose Aldo in 13 seconds. Now eager to
settle the score with Diaz, McGregor gets his chance to get even on the
biggest card in UFC history.