Nate Diaz: A rematch with Conor McGregor is a 'funny' idea because I worked him
24.03.2016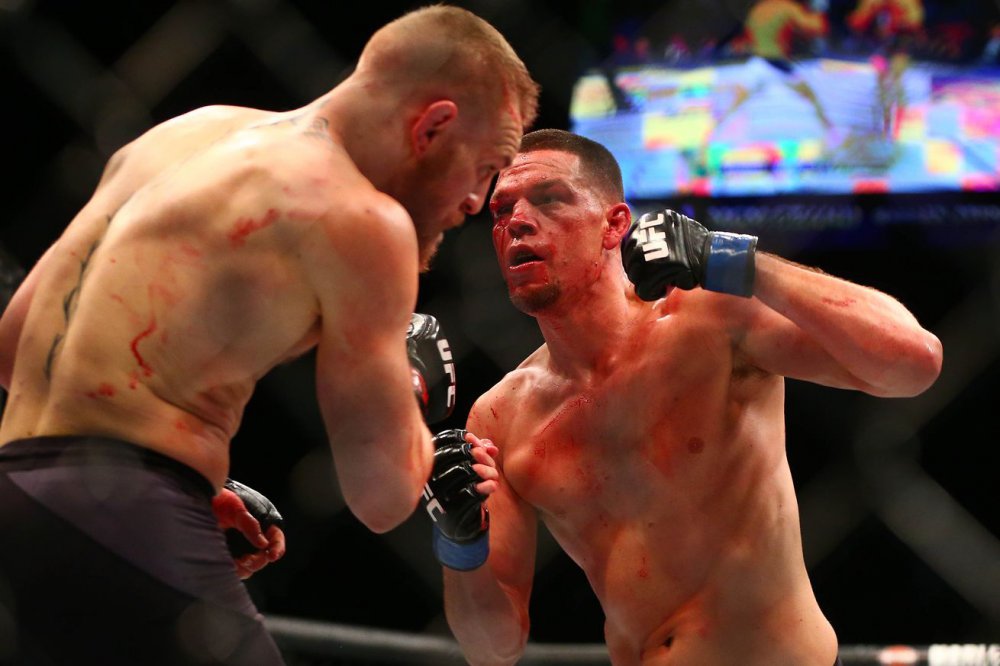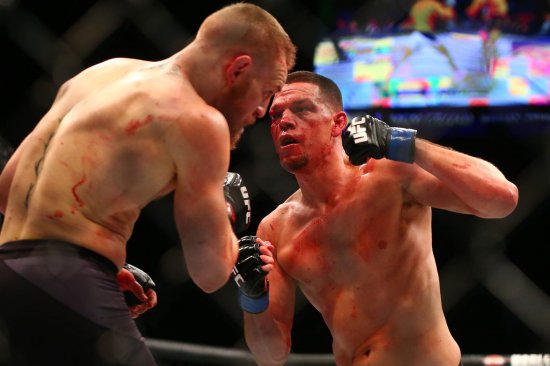 Nate
Diaz is both one of the best boxers and submission artists in MMA
history. As such, many of his wins follow a certain pattern – he hurts
his opponents with his punches and then finishes them on the ground with
submission holds.
In fact, that\'s exactly how he won at UFC 196
against Conor McGregor. The "Notorious" one had plenty of boastful
predictions before the fight and hit Diaz with everything he had in the
first round of their main event before getting rocked and submitted
himself in the second round.
As he\'s already said, Nate Diaz was not surprised. "These guys shoot on me after they start getting hit," he told Rolling Stone.
"They start shooting on me and getting tapped out."
That\'s
exactly what appeared to happen with McGregor. He didn\'t like what was
going on upstairs, so he changed levels and scored a takedown on Diaz.
Conor McGregor vs. Nate Diaz 2 verbally agreed for UFC 200
If
he hadn\'t, Diaz promised that the Irishman would have been knocked out
cold from punches on the feet. "[The fight with] Conor — that was on
the way to being a knockout," he claimed.
"He was getting handed some solid (expletive). He got on me for the takedown because he was done."
Even
though Diaz was able to beat McGregor with no training camp, it seems
as though the UFC is trying to make him run it back and rematch the
featherweight champion at UFC 200 this summer. Diaz is down for whatever
the fans want but has a different rematch in mind for himself.
"I would like to fight the lightweight title," he said.
In
2014, Diaz was dominated by Rafael dos Anjos and lost a unanimous
decision. Since then, dos Anjos has become the lightweight champion, and
Diaz has become the UFC\'s new king.
It may be the perfect time
for the two to do it, again, especially since it was the injured dos
Anjos who Diaz replaced at the last minute at UFC 196. Diaz understands
why McGregor wants a rematch, but he thinks it is a bit comical that the
superstar appears close to being granted his wish.
"I lost plenty of decisions and I\'ve never got a rematch, to this day," he said.
"So,
that\'s crazy. Conor got worked over and now they\'re saying, \'rematch,\'
which makes sense. I understand that. I just think it\'s funny because,
it\'s like, Jose Aldo didn\'t get a rematch."