UFC Fight Night: Overeem vs. Arlovski fight card
21.03.2016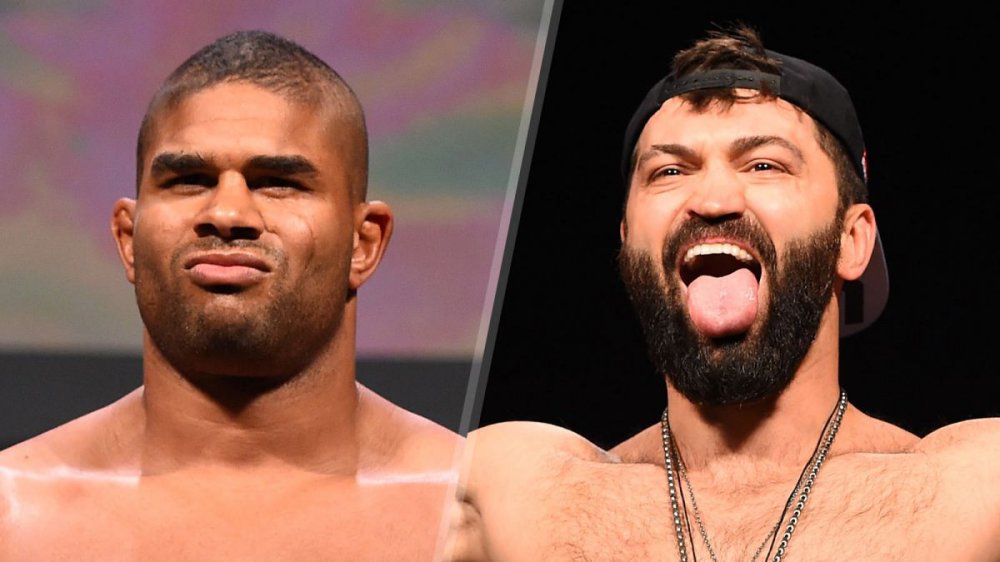 Take a look at the current UFC Fight Night card for Sunday, May 8th on Fox Sports 1, which features Alistair Overeem and Andrei Arlovski in the main event of the UFC\'s debut show in The Netherlands.
The UFC has a couple of events lined up for Europe over the spring, including a trip to Zagreb, Croatia on April 10th, plus a debut event in Rotterdam, The Netherlands on Sunday, May 8th. In the main event, Jackson-Wink teammates Andrei Arlovski and Alistair Overeem will square off, with Greg Jackson confirmed to be cornering longtime camp staple Arlovski come fight night. It\'ll also be heavyweights in the co-main event, as Bigfoot Silva battles Stefan Struve in a must-win for both men.
But wait, there\'s more! Gunnar Nelson may be coming off a loss, but he\'s been booked to fight Albert Tumenov in what should serve as an intriguing stylistic clash in the welterweight division. The legendary Nikita Krylov returns to action against Brazil\'s Francimar Barroso in a 205 lbs showdown. Be sure to take note of Long Island prospect Chris Wade, whose set to face Rustam Khabilov, who is filling in for the injured Rashid Magomedov.
Here\'s the current fight card, noting no bout order has been finalized beyond the main and co-main:
Andrei Arlovski vs. Alistair Overeem
Antonio Silva vs. Stefan Struve
Gunnar Nelson vs. Albert Tumenov
Yan Cabral vs. Reza Madadi
Francimar Barroso vs. Nikita Krylov
Magnus Cedenblad vs. Garreth McLellan
Rustam Khabilov vs. Chris Wade
Peter Sobotta vs. Dominic Waters
Nick Hein vs. Jon Tuck