March the 30th FEA WORLD SERIES 2019 vol. 28
13.03.2019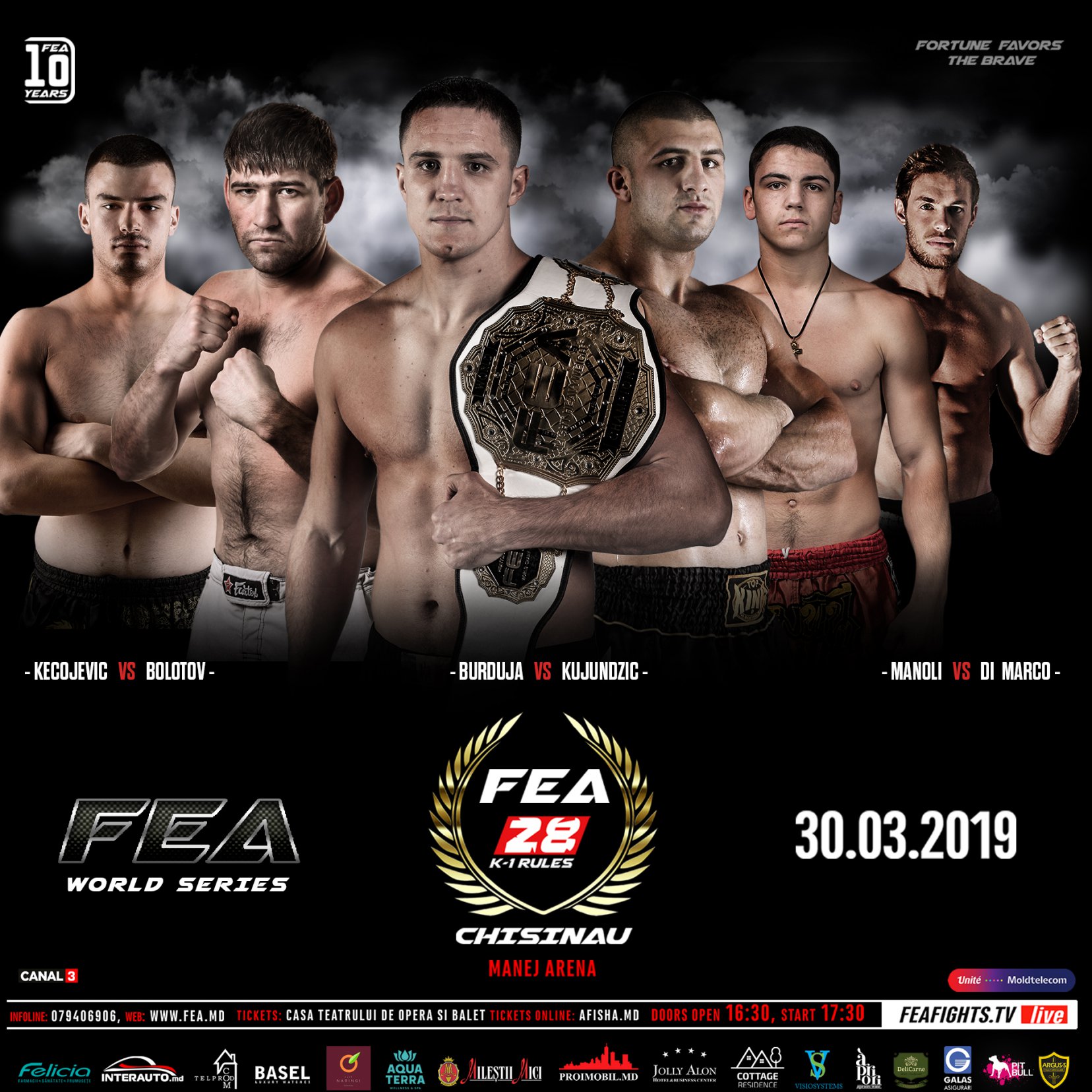 Undefeated young Moldavian fighter, Mina Manoli, against the experienced Fabio Di Marco.
The reigning champion Nadejda Cantir against the Turkish fighter, Funda Alkais.
We'll see whether Nicolae Caraus is able to overpower his rival Dragos Imbrea.
Prepare for the return of Maxim Railean in a duel against the unbeatable Martynas Danius.
Maxim Bolotov against Mihajlo Kecojevic. Vitalie Matei will confirm that he is the real champion in a fight against Baris Guzel.
We will also see the current FEA champion in the light-heavyweight category, 95kg, Alexander Burduja against Mladen Kujundzic.